Have you (just like us) been waiting for this attraction's opening day? Good news, Walt Disney World has finally announced an opening date for TRON! Find out below when this attraction is expected to open, and when the cast member preview is.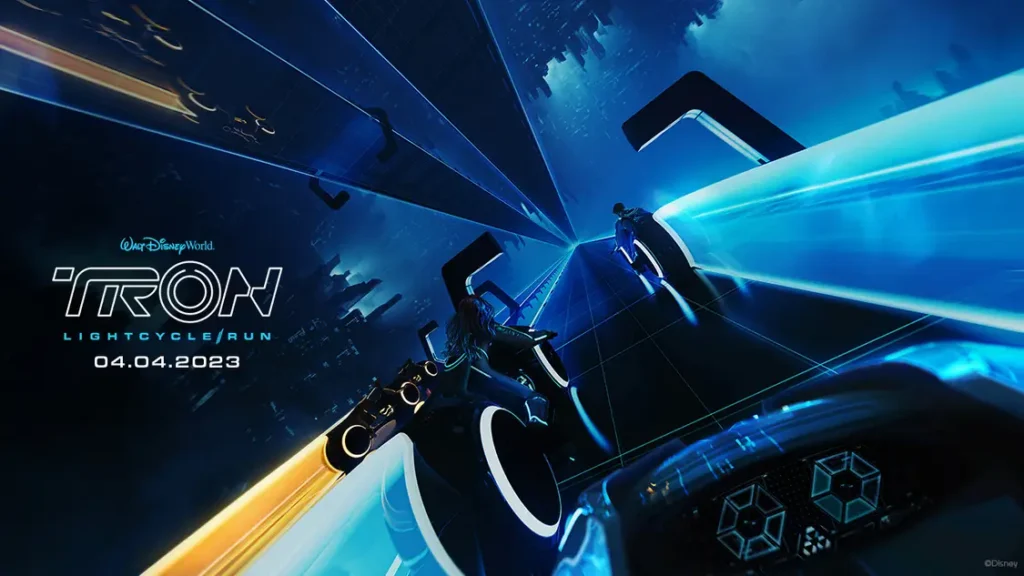 When Will TRON OPen?
The new coaster TRON is announced to open at the Magic Kingdom on April, 4, 2023. The construction of this coaster has been taking place since 2018- that's 5 years! Previously, TRON has been delayed in opening due to the pandemic. After the risks were eliminated and workers could go back to work safely, the construction of the coaster was continued.
From rides like the People Mover, Astro Orbiter, and recently the Walt Disney train you can view the progress, construction, and sometimes an occasional test run!
On January 18th, Disney announced the date of the cast member preview, which will take place between February 6th and March 3rd.
Here are some Ride Guides For other rides at the Walt Disney World:
What will the Ride Be LIke?
It is unknown whether this coaster will be Identical to the original in Shanghai. We do know that it will be similar in terms of style. This attraction at Walt Disney World will reach the maximum speed of 60 miles per hour with smooth turns.