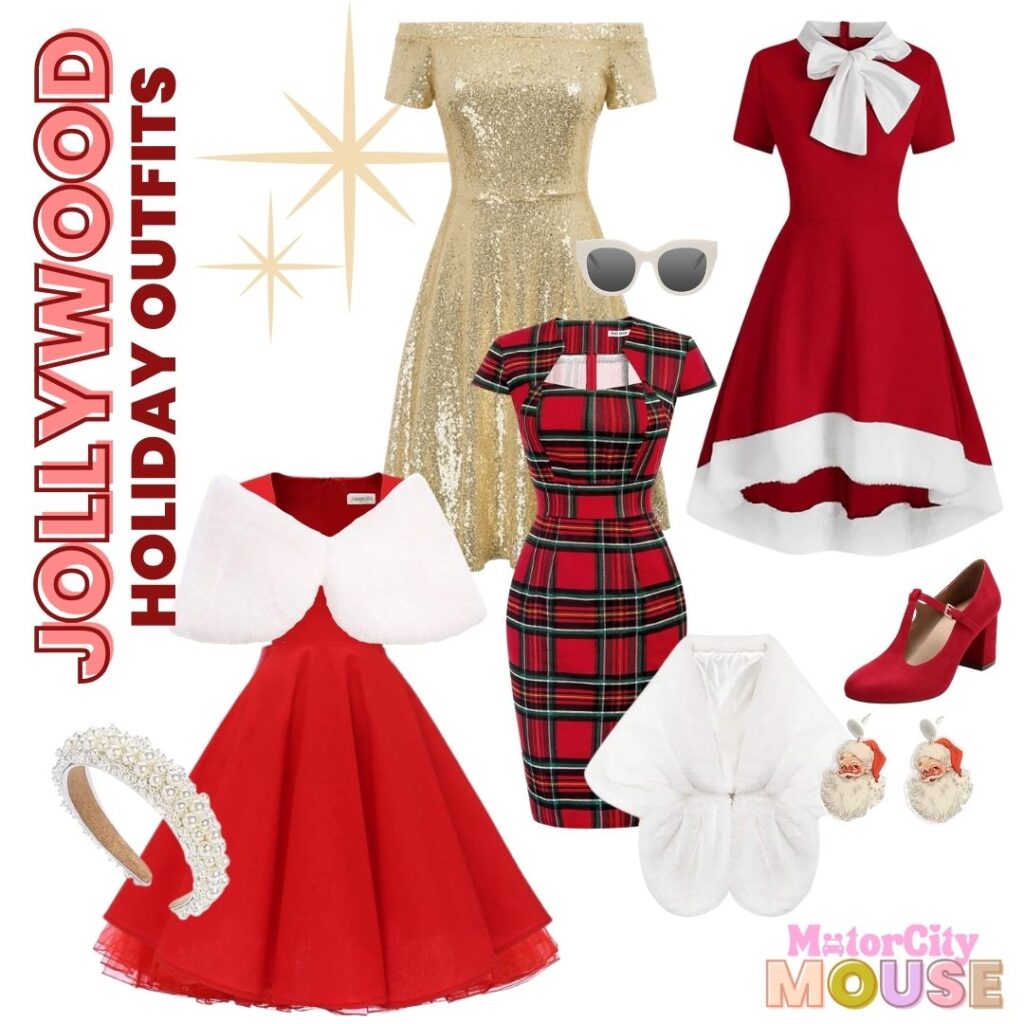 Dapper Hollywood Glam
I have been dreaming up some super fun, vintage glam outfits for Jollywood Nights at Hollywood Studios this Christmas season. Jollywood is the new holiday after hours event going on in Hollywood Studios at Walt Disney World. Disney hasn't released a whole lot of information on this new event, but they are encouraging everyone to dress up! In Disney's own words:
"Get glammed up or show off your unique style. Disney Jollywood Nights is brimming with red-carpet moments, Hollywood vibes, glimmering décor and fantastic photo ops—so you're encouraged to don your holiday best!"
When Disney says "get glammed up," you get glammed up! Dapper Day fans and Disneybounders, this is our time to shine! Just be sure to follow the official dress code here: Disney dress code.
Hollywood Studios is known for it's festive vintage decor during the holiday season. Strolling down Hollywood Blvd during November and December is like a step back into the days of Old Hollywood glamour. I love the idea of dressing in festive attire that reflects a retro 50's vibe or Old Hollywood glamour.
Shop These Looks
Find my favorite picks for dapper holiday attire all found on Amazon! You can click on individual links below or head straight to my Amazon shop.
READ: Everything You Need to Know About Jollywood Nights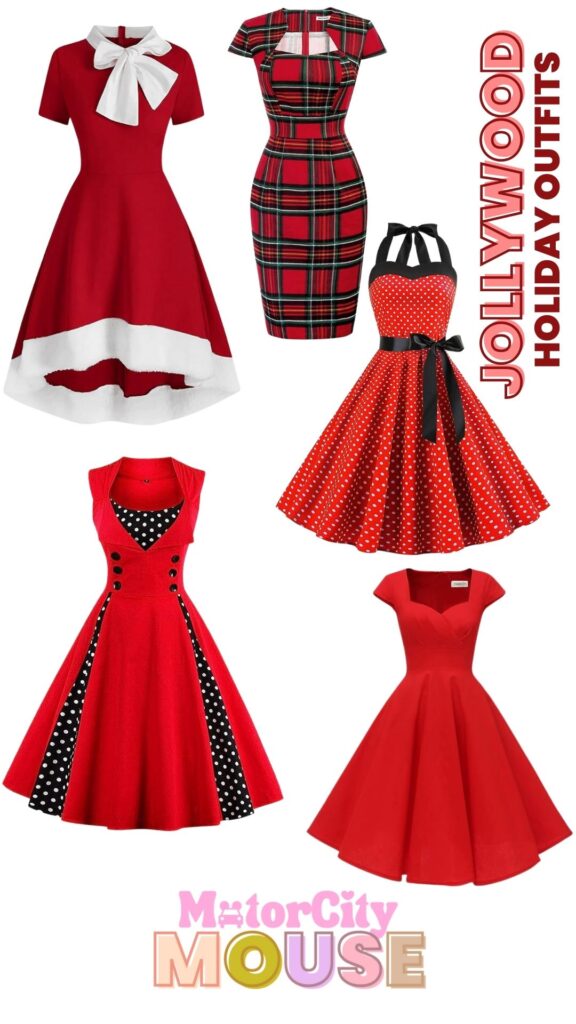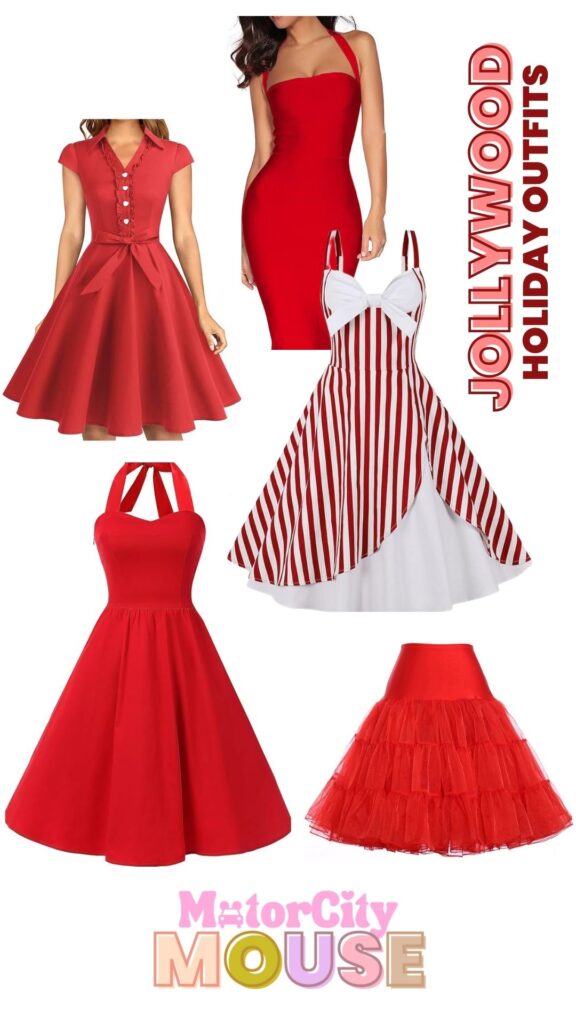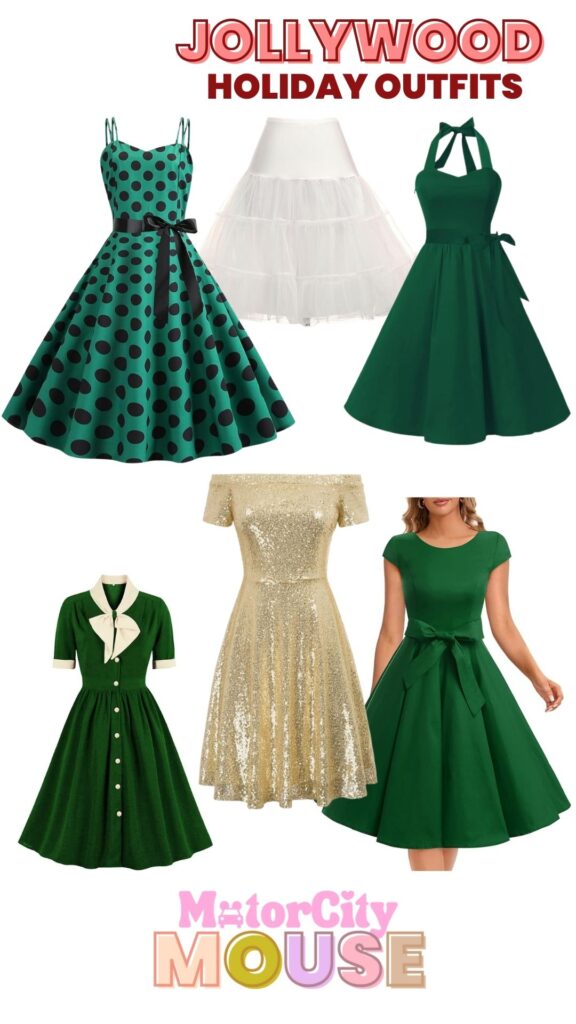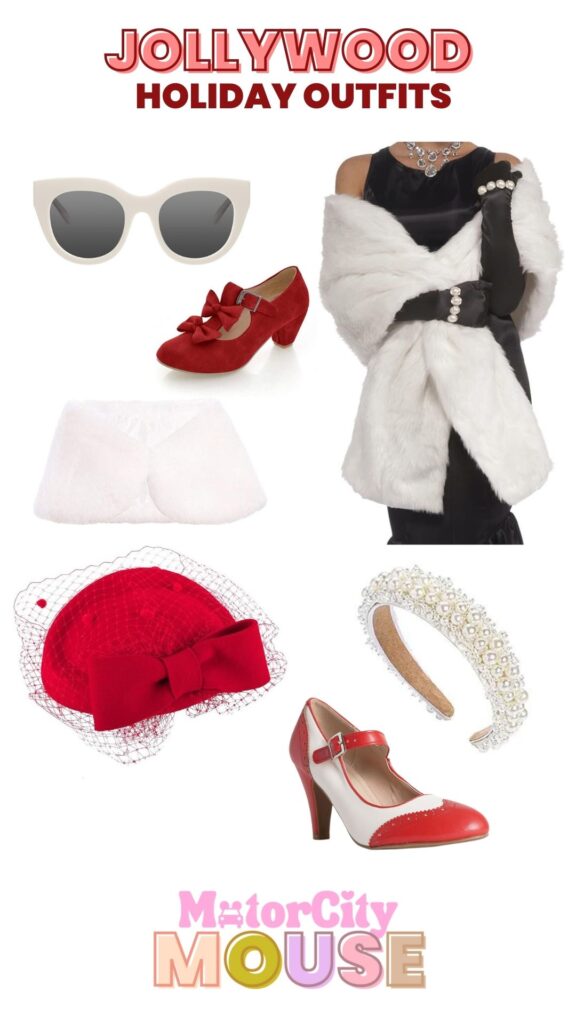 Vintage Glam Accessories:
Pin-It!