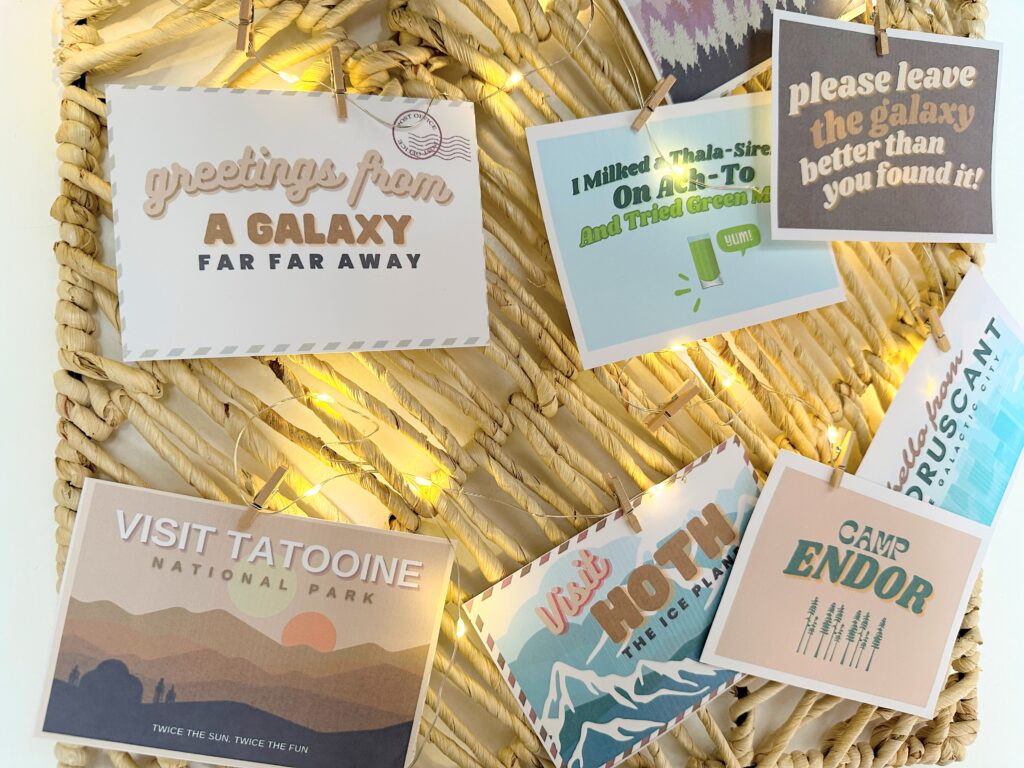 Galactic Travel Themed RV
I created these Star Wars inspired, galactic travel themed post cards to use in my Star Wars themed RV. If you haven't been following me on Instagram, I am in the middle of a Star Wars themed RV renovation! You can catch up over on Instagram: @motorcitymouse
You can find the items I used in this RV, linked in my Amazon shop: Amazon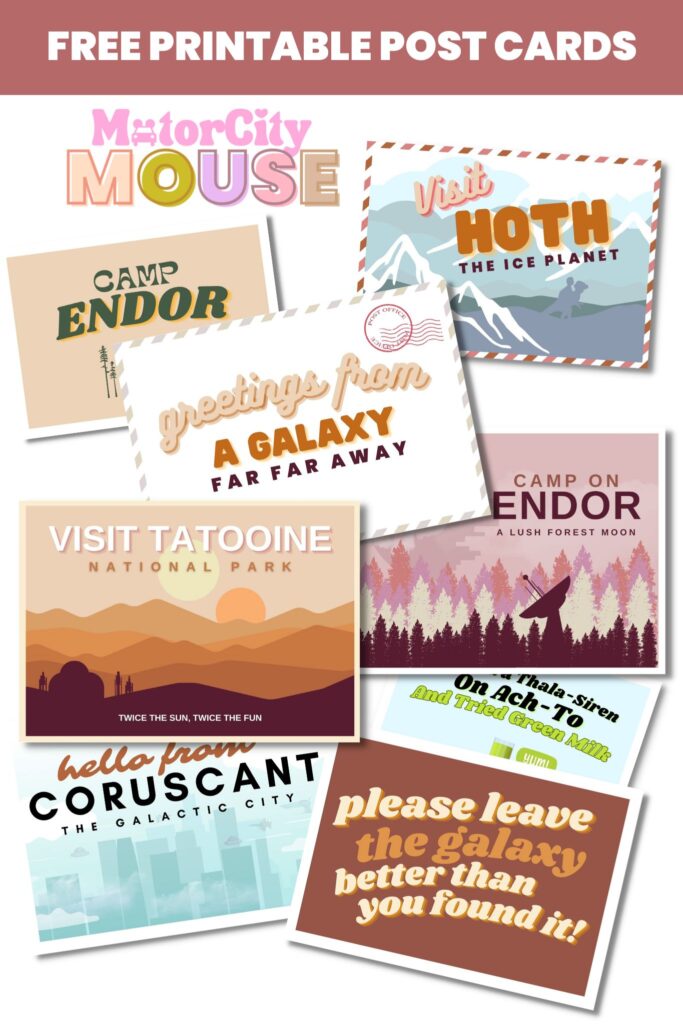 My plan has been to stick with a subtle Star Wars inspired theme. I'm going with a galactic travel focus, since this is an RV after all. I'm using retro looking travel posters and post cards from various planets, and basing most of the color pallet on Tatooine and the Tatooine sunset. You could also use these in a Star Wars themed nursery, kids room or bedroom!
Printable Post Cards
I love how these post cards turned out, so much! I am happy to share them with you for free, for personal use only. You can download and print them below. I printed on heavy cardstock, but you could also use regular paper.
Printable Posters
I also created some retro inspired travel posters to hang on the walls of the Star Wars themed RV. I created a Tatooine, Hoth and Endor, but I think I might make more! Feel free to download and print for personal use.
You can find the items I used in this RV, linked in my Amazon shop: Amazon