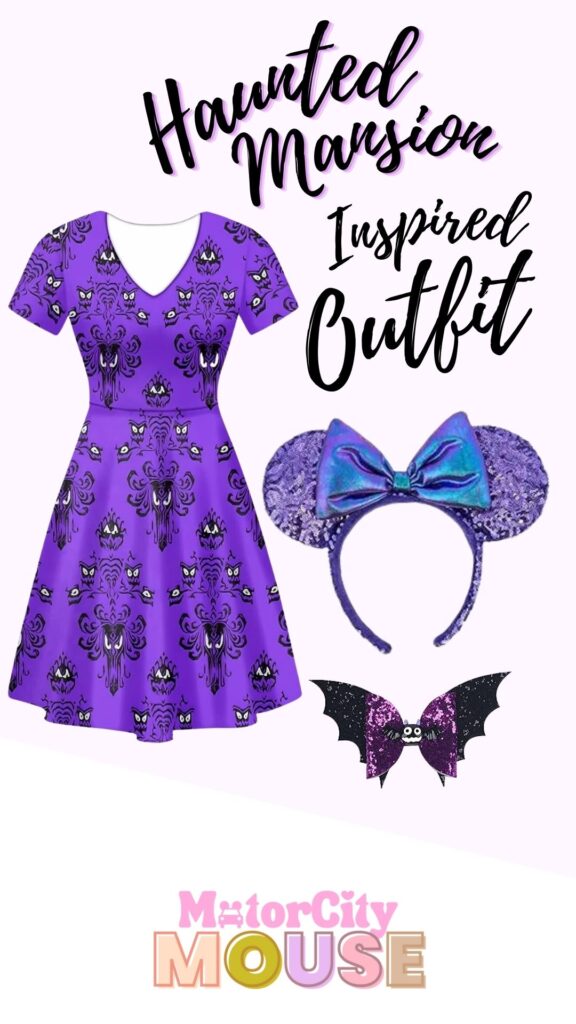 Haunted Mansion Inspired Dress
I recently found this super cute, super comfy dress on Amazon that is clearly inspired by the Haunted Mansion. Look closely and you'll see that the pattern matches the wallpaper seen on the Haunted Mansion ride, spooky eyes and all. This dress is very stretchy and flattering. I liked the fit and the length of the size large on my 5′ 2″ body. The only negative I found was that as the dress stretches, it turns a little white and transparent. So although it is stretchy, you won't want it to stretch too far. Size up accordingly.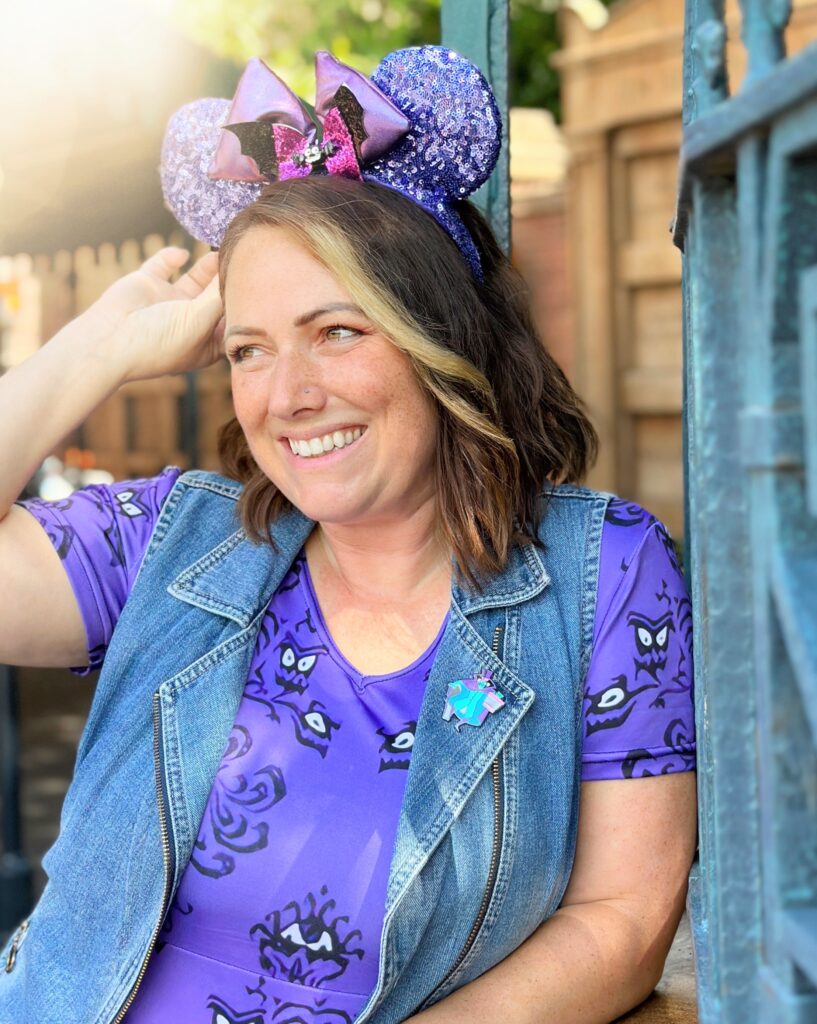 Get the Look
Click on the links below to find specific pieces. You can also find these and more Haunted Mansion inspired looks in my Amazon storefront: Find on Amazon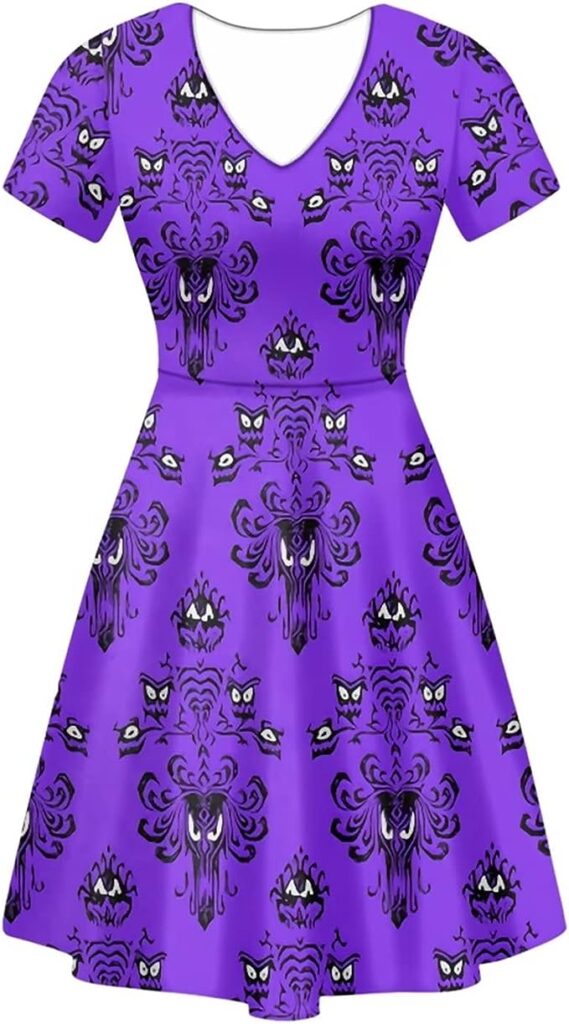 Haunted Mansion Inspired Dress
I bought this dress in size large and it fit great. It is very stretchy and flattering, but if it stretches too much it will begin to look a little white and thin. Size up if you have a large chest.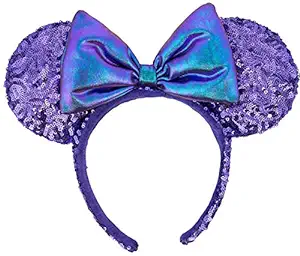 Purple Minnie Ears
This is the pair of purple ears I already owned from Disney Parks. You can find them on Amazon!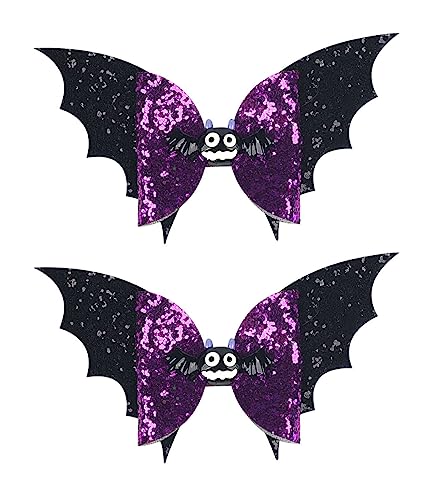 Bat Clips
I bought these bat hair clips to attach to my purple ears! It worked great. I found that as long as the clasp is metal and thin enough, it will slide through the bow without damaging it.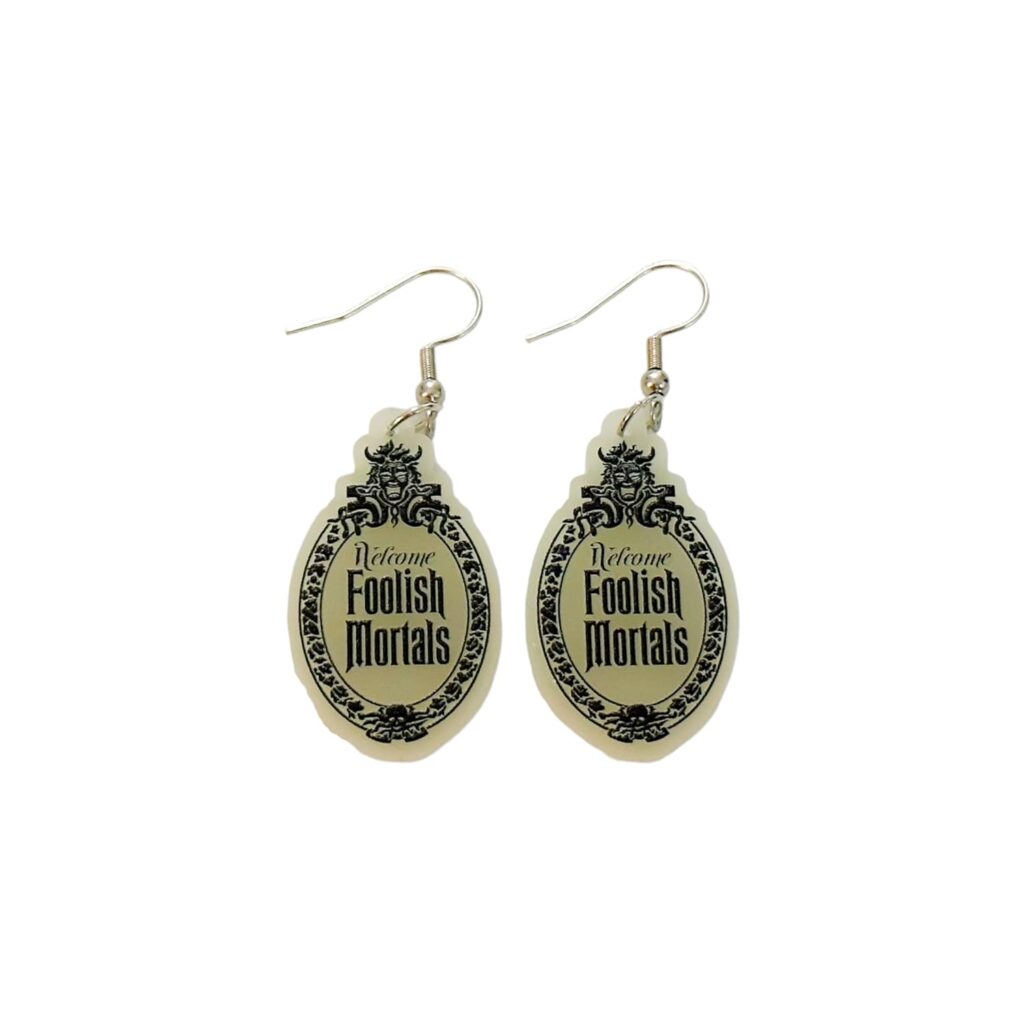 Haunted Mansion Earings
Complete this look with the perfect, glow-in-the-dark earings!
Pin-It for Later!