Are you looking for a new popcorn bucket to celebrate the holiday season with? Well, this year Walt Disney World is bringing something new and special. New this year, is the red tin popcorn bucket featuring Mickey Mouse and friends! And, drum roll please; it rotates and plays holiday music! You can find this new holiday tin in each of the 4 parks, at certain popcorn stands, find out where below!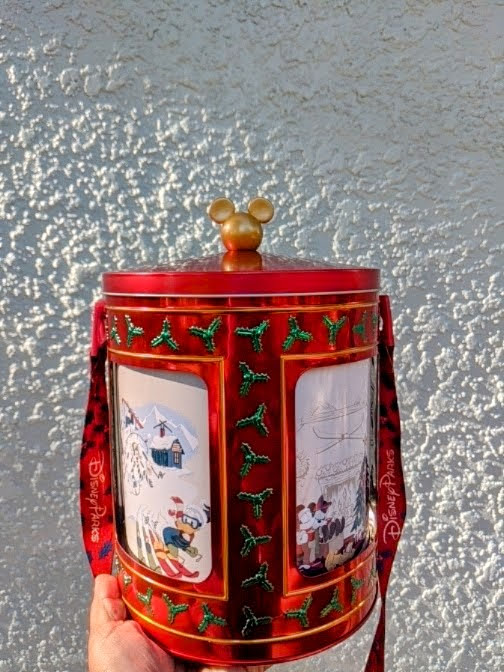 How much it costs:
This new Tin Popcorn Bucket costs $28 and you may purchase eight at a time. Here's what else you should know: it holds a lot of popcorn! It is significantly larger (in terms of holding popcorn) compared to the typical character popcorn bucket, and it comes with a lanyard, which makes the bucket easier to travel with. Another nice thing about this tin bucket is the attached lid. I don't know about you, but our family has issues with losing popcorn bucket lids!
Another amazing feature of this bucket is that it plays music while it rotates! To see this, you simply turn the knob located at the bottom of the bucket a couple of times and it begins to play music and rotate.
Where to Find it: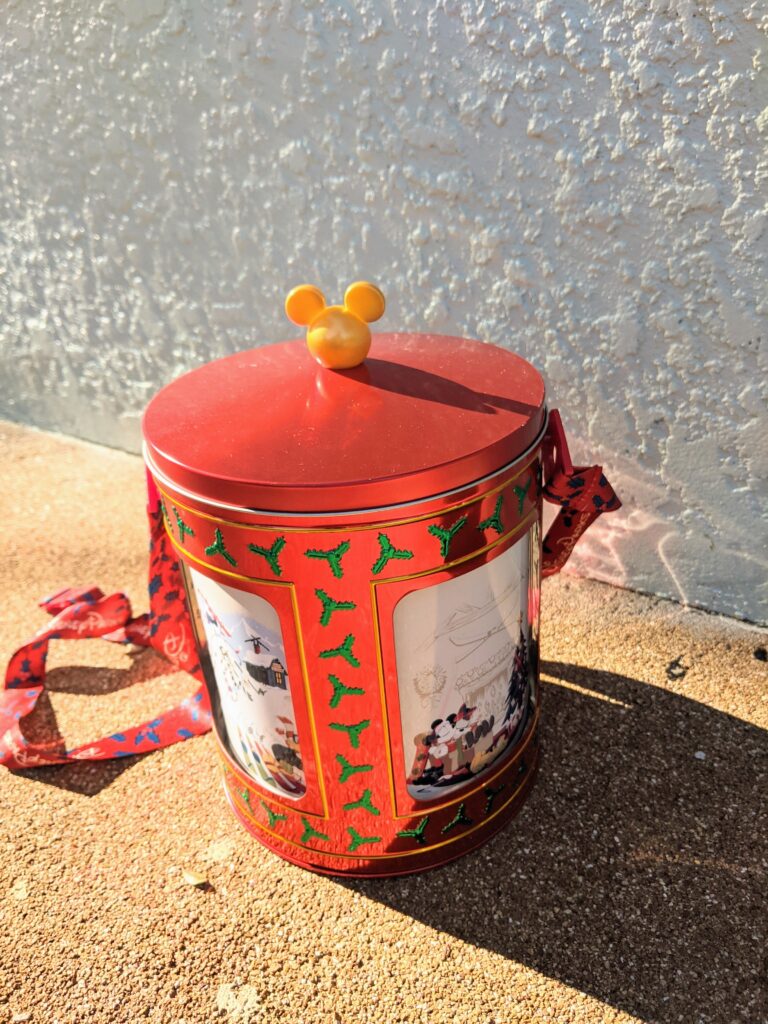 This popcorn bucket can be found in all four of the Disney parks, here's where you will find them:
The Tomorrowland Popcorn stand at The Magic Kingdom
The Popcorn stand near Brown Derby at Disney's Hollywood Studios
The Popcorn stand near the Canadian pavilion at EPCOT
The Feeding Ground Popcorn stand at Disney's Animal Kingdom
Check out this post about the Mickey Mouse Annual Passholder popcorn bucket!
*Note: You can find this bucket at other locations throughout each park.