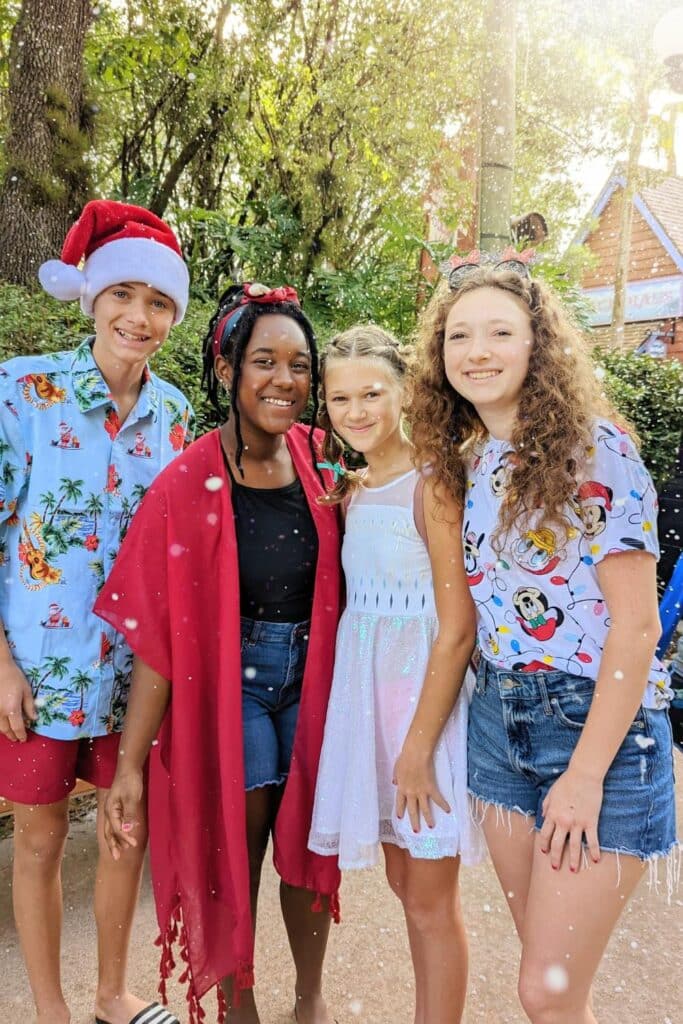 Snowfall in Florida
It's snowing all over the Orlando area this Christmas season! Affectionately referred to as "snoap" – the faux snowflakes that most often fall in Florida are actually made out of a very high-tech version of soap. This fine-tuned substance created in a lab is designed to be non-toxic and leave no soapy residue once it melts. Each location uses its own secret recipe which may work better in some places than others. With its rising popularity over the years, there are more and more places featuring this light, fluffy substance during the holiday season. Here are all the places it will be snoaping in the Orlando area.
Read: A Very Floridian Christmas – Everything to do in Central Florida this Holiday Season
Walt Disney World Resort
Walt Disney World is probably the most well known spot for all things snoap. Its iconic presence during Mickey's Very Merry Christmas Party made it a highly anticipated experience. There is nothing more magical than watching the Christmas parade on Main Street U.S.A. in the Magic Kingdom, while a could of white flurries fall from the sky. It's a truly beautiful sight! This only happens at the Magic Kingdom during the parade of Mickey's Very Merry Christmas Party. No ticket to the party? No problem! There are several other spots around the Walt Disney World Resort that will be featuring snoap this holiday season!
Magic Kingdom: Only during the Christmas parade during Mickey's Very Merry Christmas Party which is a separate ticketed event.
Disney Springs: Find nightly snowfall in the Town Center from November 11 to December 30.
Hollywood Studios: Snowfall happens nightly along Sunset Boulevard. You can also experience snow during the Frozen Sing-Along which runs a special holiday show through December!
Blizzard Beach: Snow flurries can be found throughout the park in several locations! You can also meet Santa dressed in tropical attire and play in the Frozen themed water area for kids. This entire park has a snow theme, so it makes a great place to "chill" during the holiday season!
Read: Everything You Need to Know About Blizzard Beach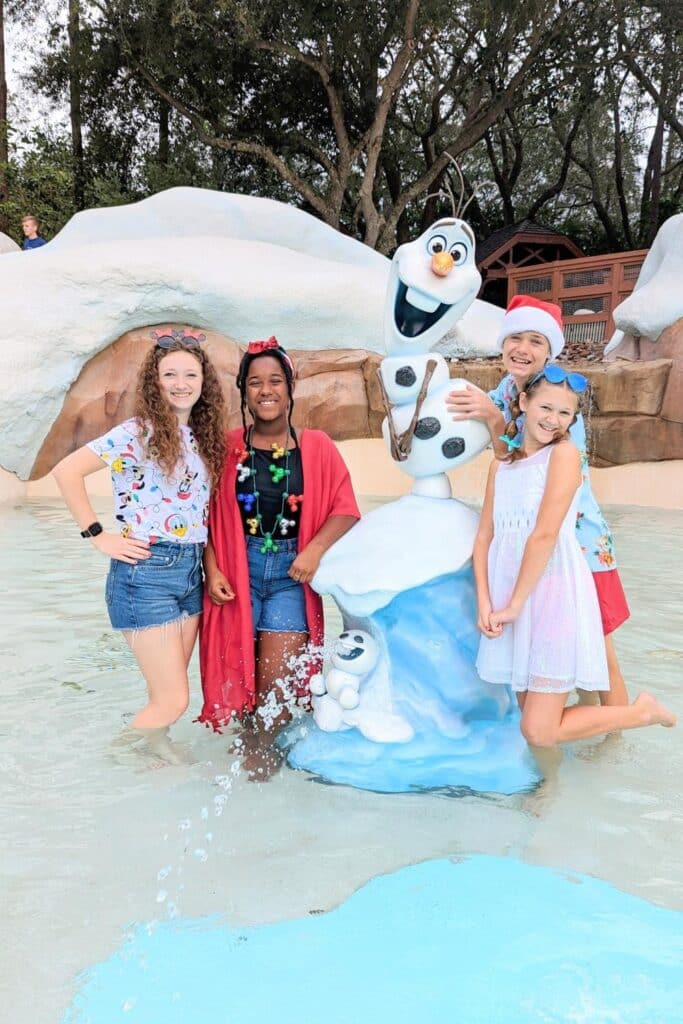 Universal Studios
Although Disney World is probably most famous for snoap, they aren't the only ones featuring the soap snow this season. You can catch snow flurries at Universal Studios around the big Christmas tree in New York! You can also experience snow fall during the Grinchmas Wholiday Spectacular show at Islands of Adventure. The snow covered rooftops of Hogsmead are snowy year-round, but they're extra pretty decked out for Christmas and the Wizarding World has been know to feature snow flurries throughout the park, but I haven't heard yet about this year.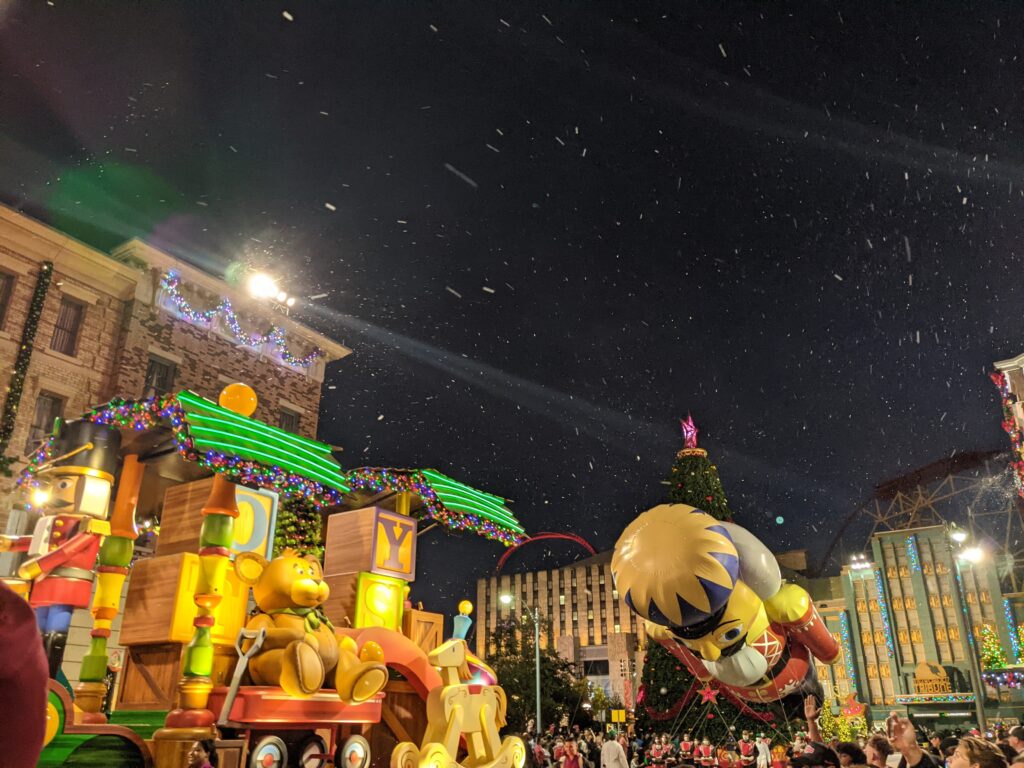 SeaWorld
SeaWorld will feature snow flurries this holiday season during their Christmas Celebration happening November 11 through January 3. Snoap can be found nightly, at the Shoppes at Waterfront. If you're looking for the real winter experience, visit SeaWorld's Antarctica: Empire of the Penguin for an icy blast (you may want gloves and a sweatshirt)!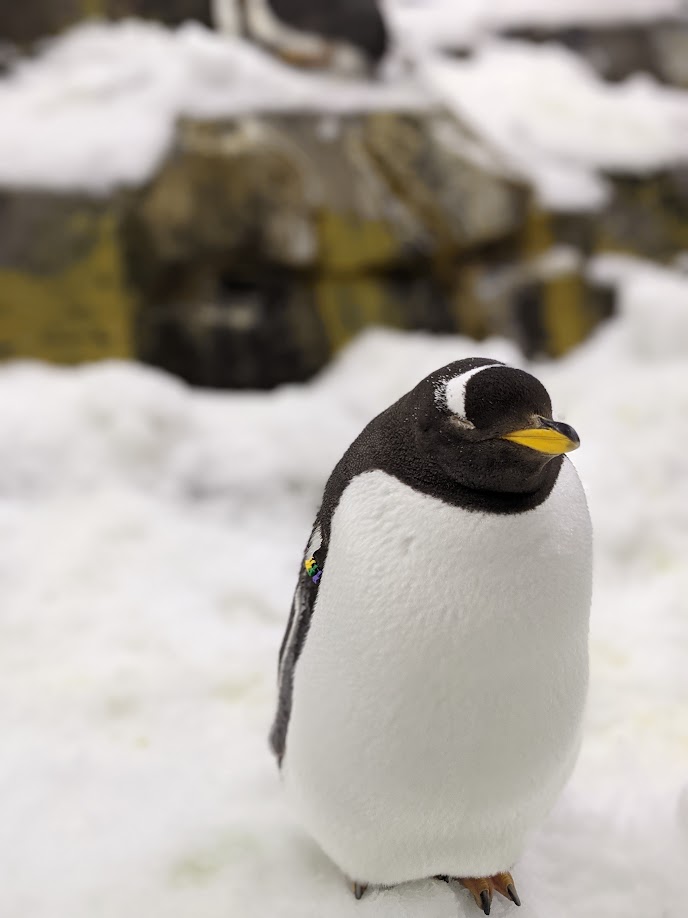 Celbration
The city of Celebration features a nightly Christmas party at Celebration Town Center, November 26 to December 31. They feature ice skating down the center of town and snow fall happening nightly.
ICE! Gaylord Palms
The Gaylord Palms resort hotel is transformed each holiday season into a winter wonderland for ICE! Featuring ice sculptures, ice slides, snowball fights and more. I have never experienced it for myself, but I've been told you can see snow fall here as well.
Old Town Kissimee
Select nights in November and December, you can experience holiday magic taking place in Old Town Kissimee. In addition to snow fall, you'll find live performances, holiday lights, and family-friendly events.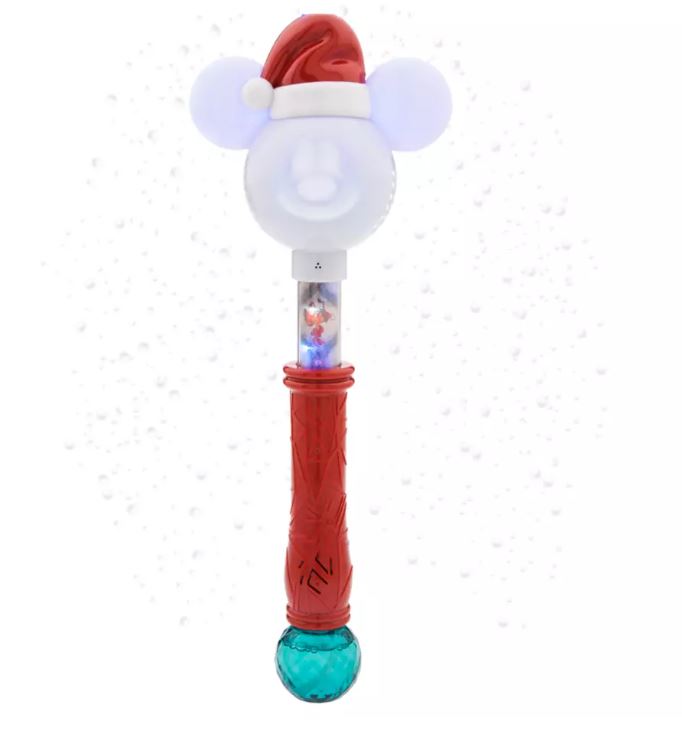 Snowcat Ridge Alpine Snow Park
If you're willing to drive a little further out from Orlando, you'll find Snowcat Ridge Alpine Snow Park in Dade City, Florida. Snowcat Ridge has actual snow and ice! Open November through February, this place has the real deal. Read more here: Snowcat Ridge
Thank you for Pinning!