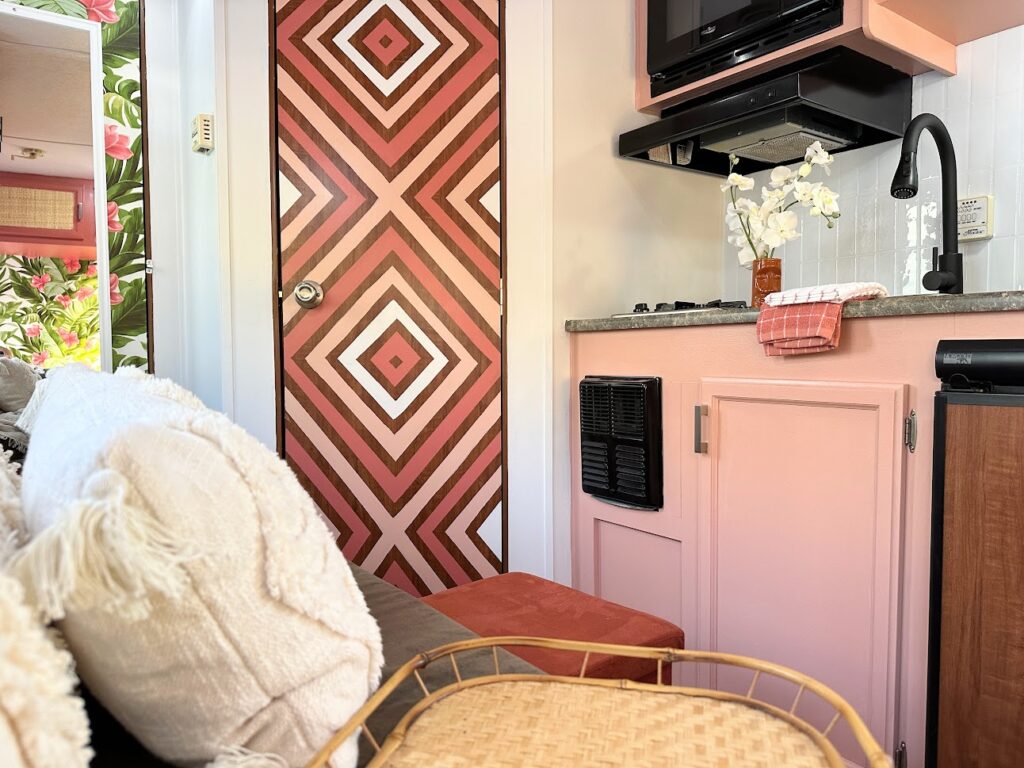 Polynesian Resort Themed RV
Our family loves the Polynesian Resort at Walt Disney World. It is by far my favorite theme and vibe out of all the Disney resorts. Step through the lobby doors at "the Poly" and you'll feel like you've entered a whole different world. From the signature scent, tropical music, Polynesian inspired décor with a mid-century modern vibe, tiki torches and amazing restaurants, it's just perfection. The Polynesian was recently renovated and now features subtle Moana themed rooms. I love how they kept the signature Polynesian Resort feel, but added in little nods to Disney's Moana.
There are certain design elements that just scream "Polynesian Resort" to me. These include; bold tropical wallpaper, orchids, natural bamboo and rattan, tiki torches, tribal prints, mid-century modern design elements, glass fishing bobbers and of course, Dole Whip.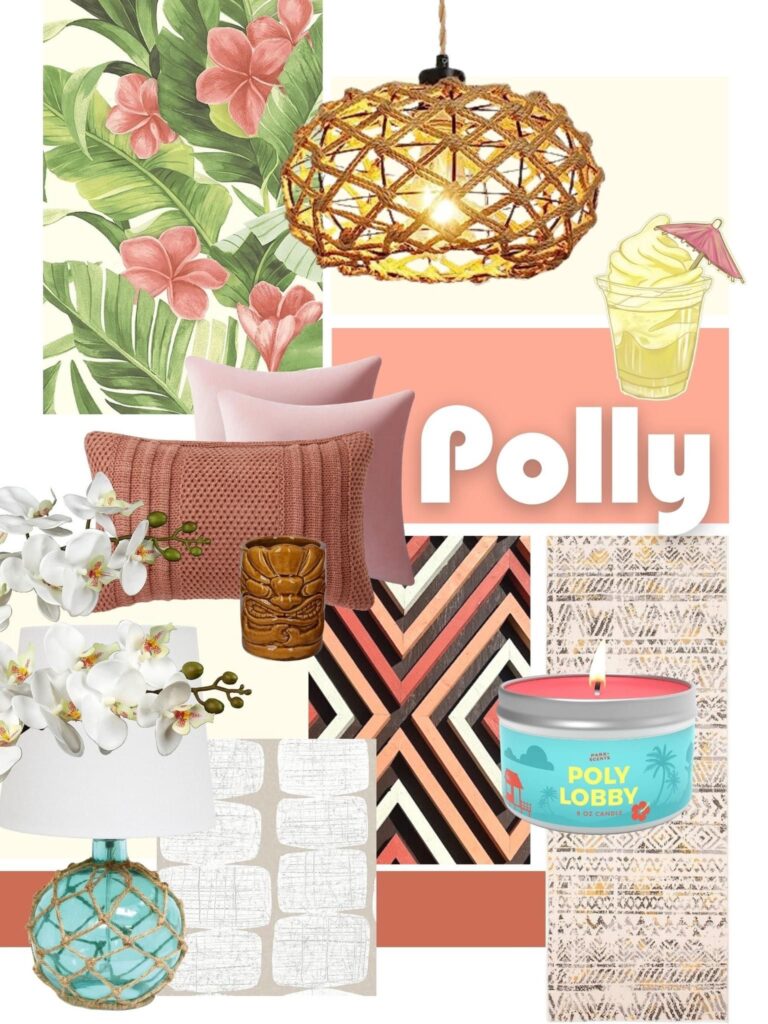 Details
I put together this design board before starting my RV renovation project, and stuck pretty close to it throughout. You can find most of the items I used linked in my Amazon shop. I created the patterned door using painters tape and paint samples. You can find a video about it on my Instagram account. Most of the paint was "oops paint" from the Home Depot. You can find full details on how I paint my RVs over at allthingswithpurpose.com.
My favorite feature in this RV is the tiki torch light fixture. I found some great flickering light bulbs that paired well with a woven shade. It creates the perfect ambiance. We found some other great items at a local thrift store, pillows are from Target and most of the bedding came from Aldi!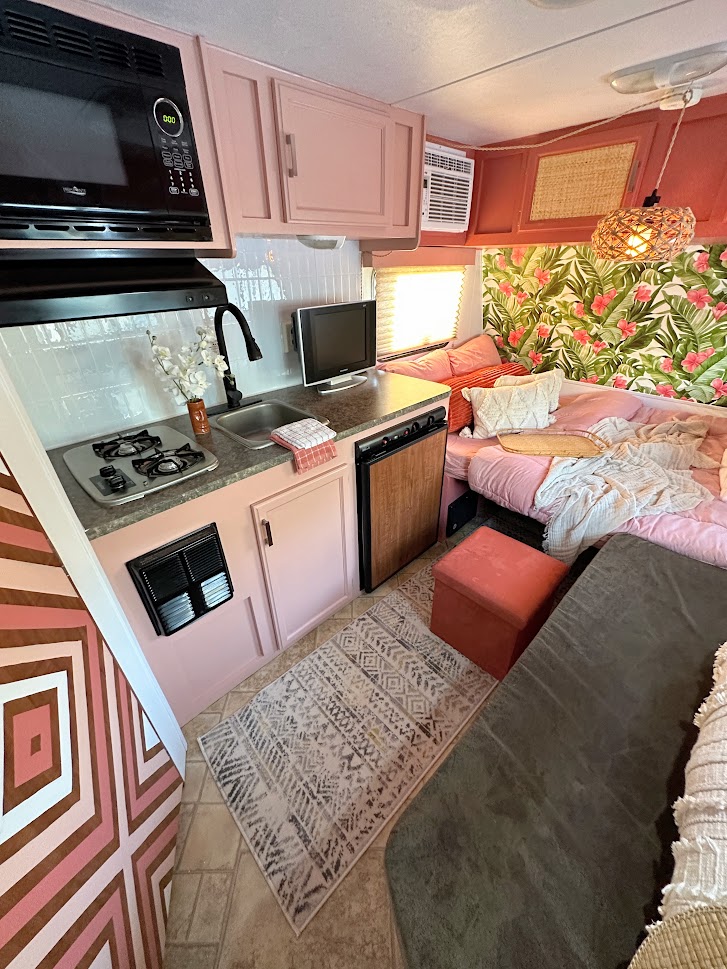 Find more pictures and details on my Instagram account!