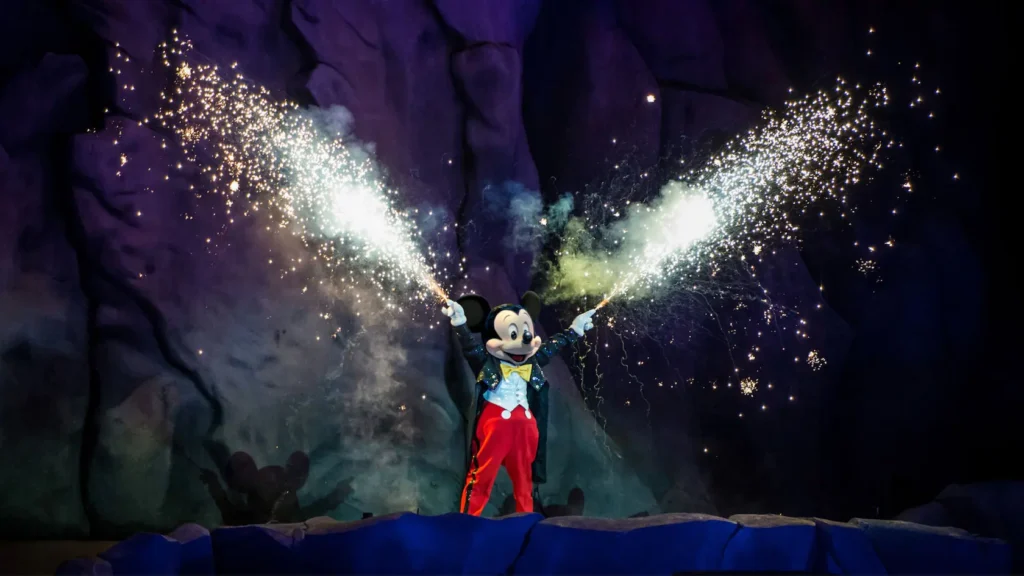 Fantasmic! Returns!
Disney's Fantasmic! is officially coming back to Hollywood Studios this year! Guests highly anticipating the exciting return of this beloved spectacular will get to experience the show starting on the 3rd of November.
What is Walt Disney World's Fantasmic!?
Walt Disney World's Fantasmic! is a 29-minute nightly show displayed on water and packed with many surprises, live stunts, and special effects. Fantasmic! also features loads of favorite Disney characters, including plenty of popular Disney Villians and Heroes in the fight of good vs. evil. The entirety of this thrilling show will really stretch your imagination as you watch Mickey's dreams come to life!
A New Sequence!
In addition to all the original tricks and surprises in Disney's Fantasmic! has to offer, entertainment workers of the Walt Disney World parks have announced that there will be a completely-new sequence featuring more characters, more music, and more lights! The new sequence will feature new characters from the movies "Frozen 2," "Moana," "Aladdin," "Pocahontas," and "Mulan."
Katrina Mena Rick, Disney Live Entertainment's broadcasting producer, says, "It was extremely exciting to take advantage of technological enhancements that didn't originally exist when the show opened in 1998. So we [worked] with other disciplines such as special effects, lighting, lasers, and music to ensure that our visual content was as exactly seamless and as beautiful as it could be."
Other Things You Should Know
If you are planning to go to Disney's Hollywood Studios to see Fantasmic!, make sure you plan to go on a park day that is not calling for any storms. Fantasmic! is an outdoor nighttime show and will close on days calling for storms.
If you want to be sure you get a seat for the show, you can enter the amphitheater for Disney's Fantasmic! up to 90 minutes before the show starts.
Thank you for pinning and sharing!