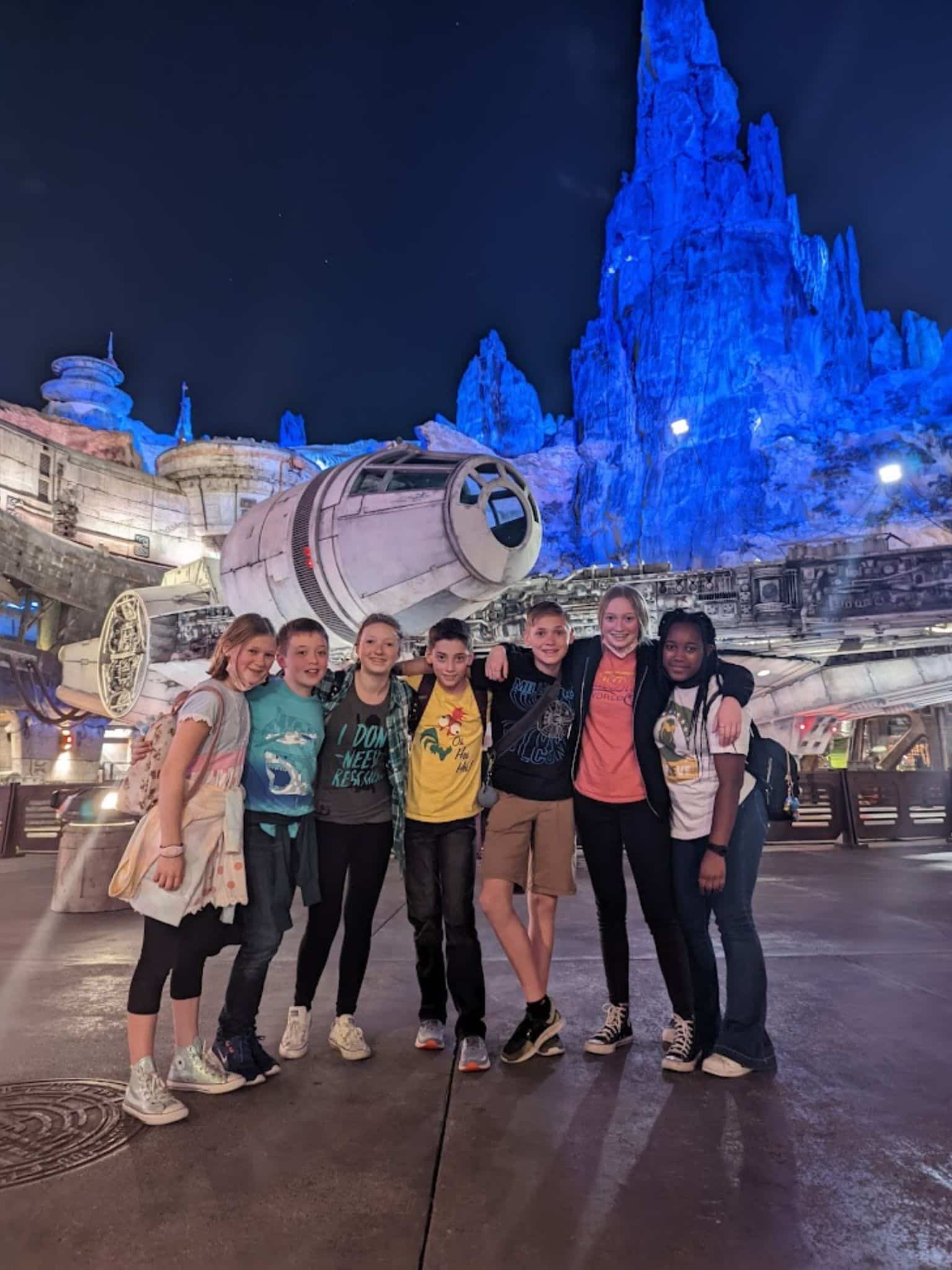 Location
Hollywood Studios – Walt Disney World
Type of Ride
Motion simulator
Smuggler's Run
Have you ever dreamed of riding in a real-life Millennium Falcon? How about driving the Millenium Falcon? Well, now you can make your dreams become a reality by riding Smuggler's Run at Hollywood Studios' Galaxy's Edge! Hop aboard the Millennium Falcon with the rest of your daring crew for an exciting and dangerous mission! Choose to be a pilot, an engineer, or a gunner so you can work with your team to race against the First Order for the Coaxium. Transport it safely or you might risk it falling into the hands of the First Order, and make sure to work with your team well if you want your boss, Hondo Ohnaka, to give your crew a good score!
Location
Smuggler's Run is located in Walt Disney World's Hollywood Studios. The two entrances to Galaxy's Edge are through the big rock tunnel past PizzeRizzo and through the Toy Story Land exit past the Alien Swirling Saucers The ride itself is on the left of the life-sized Millennium Falcon.
What Age is Smuggler's Run Best for?
I recommend ages 8 and up for this ride. The Smuggler's Run mission is a bit challenging for younger kids, and the ride has some loud noises that may frighten some younger children.
How to Ride Smuggler's Run
Standby, Lightning Lane, and Single-rider lines are available for this ride. The regular standby line is at least an hour wait. If you wish to skip the long wait, I recommend buying a Lightning Lane pass or waiting until the very end of the night to grab the last ride of the night. Genire+ passes are also a great option for getting expert information on the lowest wait times of the day.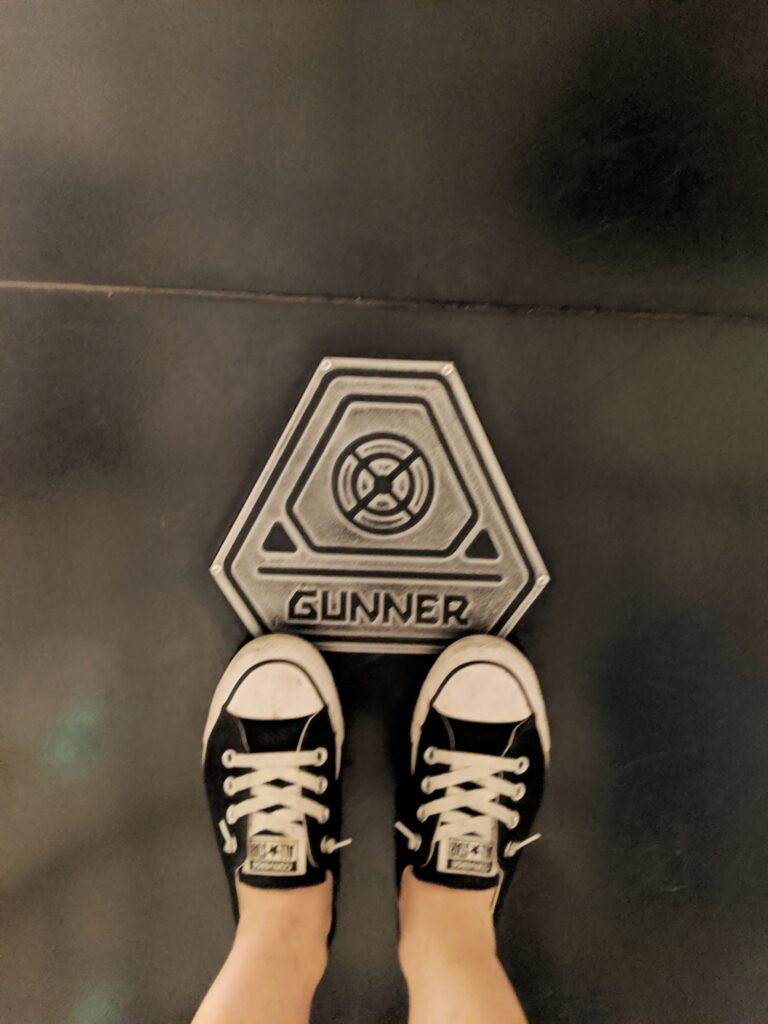 Will I get Motion Sickness on Smuggler's Run?
If you are prone to motion sickness, I recommend skipping this ride. I also do not recommend this ride to you if you have any major blood pressure, heart, neck, back, or other conditions that can be aggravated by bumpy rides like Smuggler's Run.
What Items Can I Take on Smuggler's Run?
You can take anything with you on this ride. There are several shelves inside of your pod where you can comfortably and securely store all of your things.
How Many People Fit it a Row?
Two people fit in each row for the three different crew roles: two pilots, two engineers, and two gunners in total. Up to six people in total can be on a team.
Can Children Ride on Your Lap?
Children cannot ride on your lap for Smuggler's Run. If you want to take little ones with you, you need to first make sure they are at least 38 inches tall before they can ride with you.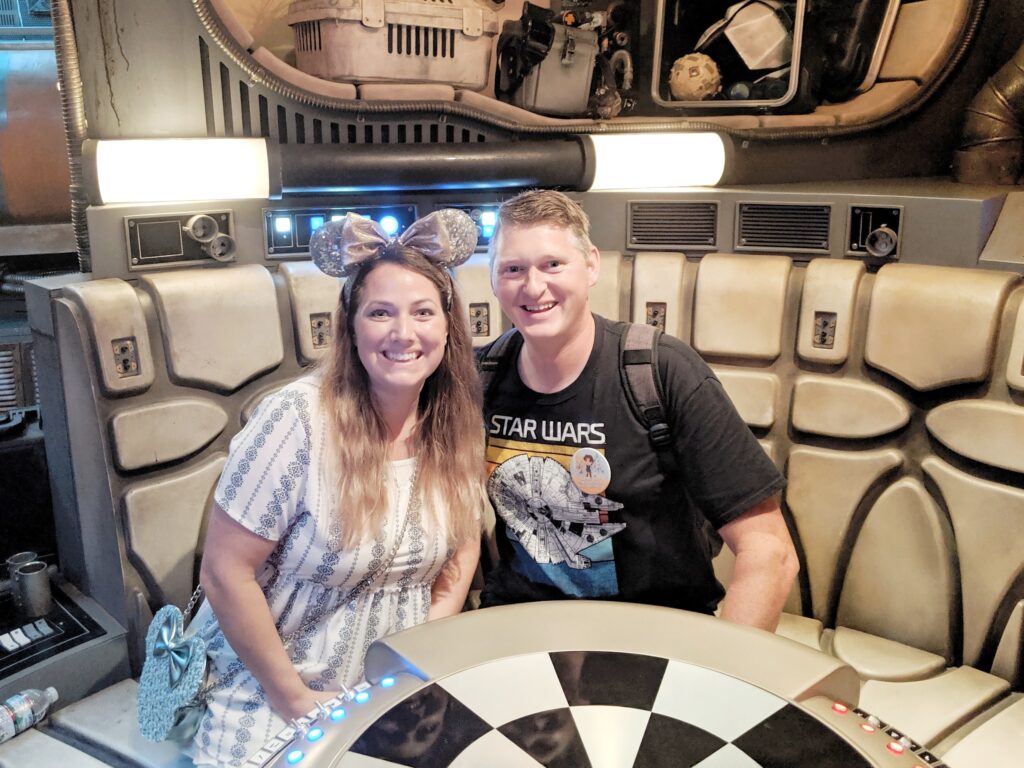 Are there Ride Photos Available?
There are no ride photos available for Smuggler's Run, but you can quickly snap some awesome photos with your group on the Millennium Falcon while you wait for your crew to be called up next!
Accessibility
You may stay in your wheelchair during the queue, but you must be able to transfer out of a wheelchair to ride Smuggler's Run. Audio Descriptions are available for this attraction.
Insider Tips
Smuggler's Run is all about teamwork, but the two selected pilots in your party have possibly the biggest responsibilities. If you really want to succeed in your mission, I would recommend giving a pilot position to a big kid or adult. I don't recommend letting a 5-year-old be the pilot (I'm speaking from experience).