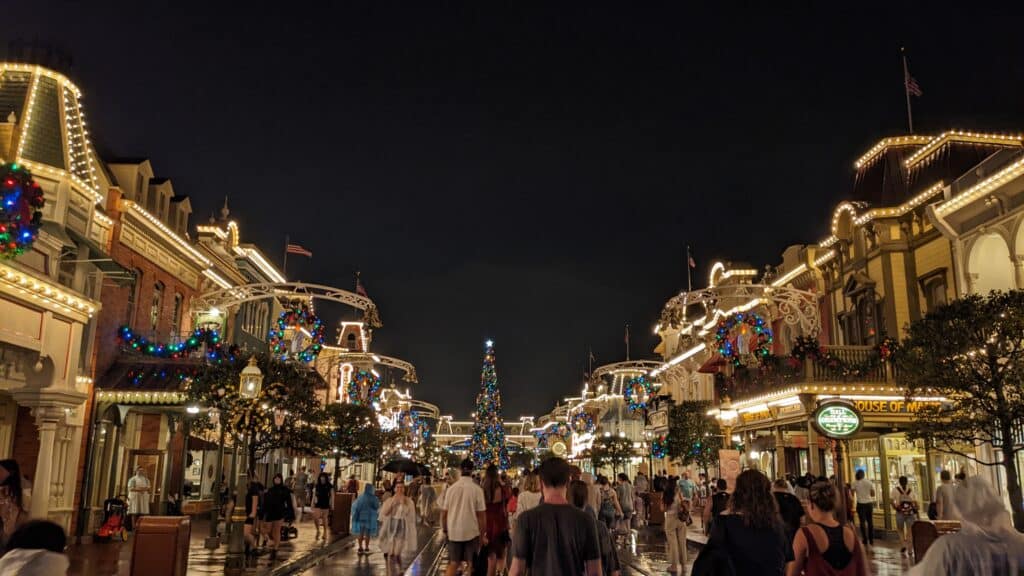 It's beginning to look a lot like Christmas, especially at the Magic Kingdom! The huge 65-foot Christmas tree is all lit up, and Main Street is glittering for the Holidays too! Christmastime at the Magic Kingdom is always magical, but this year's merchandise adds a little extra magic into the mix. Below are just a few of the new items available in the Magic Kingdom that make great presents, decor, and even a little something just for yourself! Many of these items are available for a limited time during the Christmas season, so hurry over to the Magic Kingdom and get them!
Check out our post about the NEW HOLIDAY MERCHANDISE FOR THE 2022 HOLIDAY SEASON
Holiday Merchandise at the magic kingdom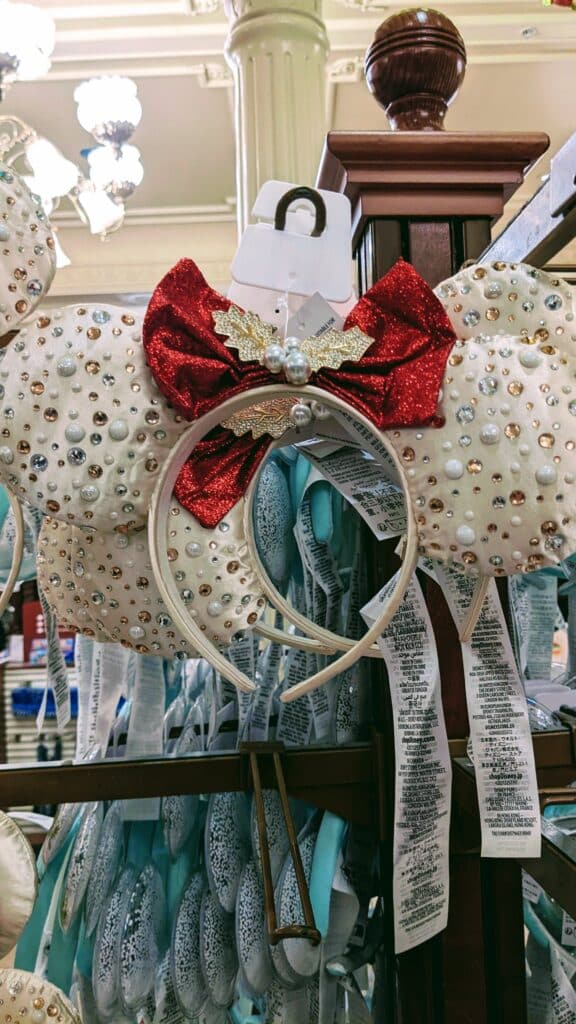 These new designer Baublebar ears are super cute! These ears are a creamy off-set white, with pearls and gemstones, topped off with a red bow and golden holly leaves.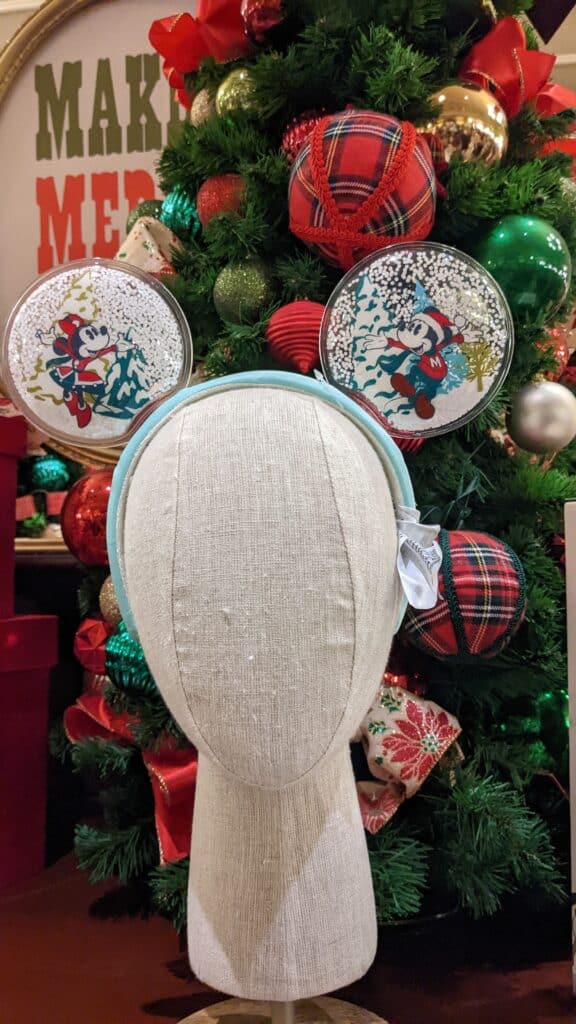 There are also another pair of cute new holiday ears! These ears are styled as snow globes with both Mickey and Minnie Mouse featured on them!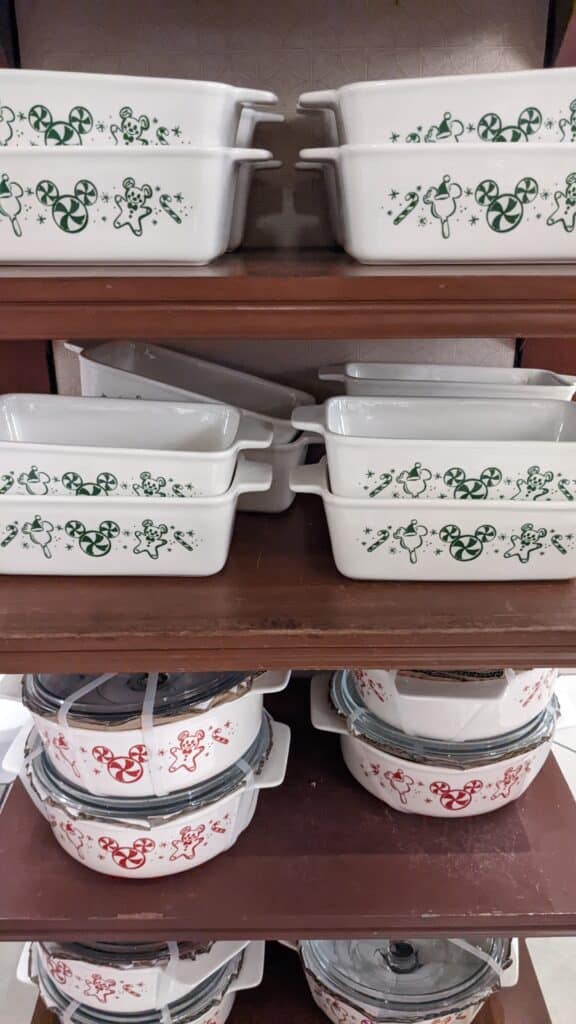 Collect new Christmas cookware to celebrate the Holidays with Walt Disney World!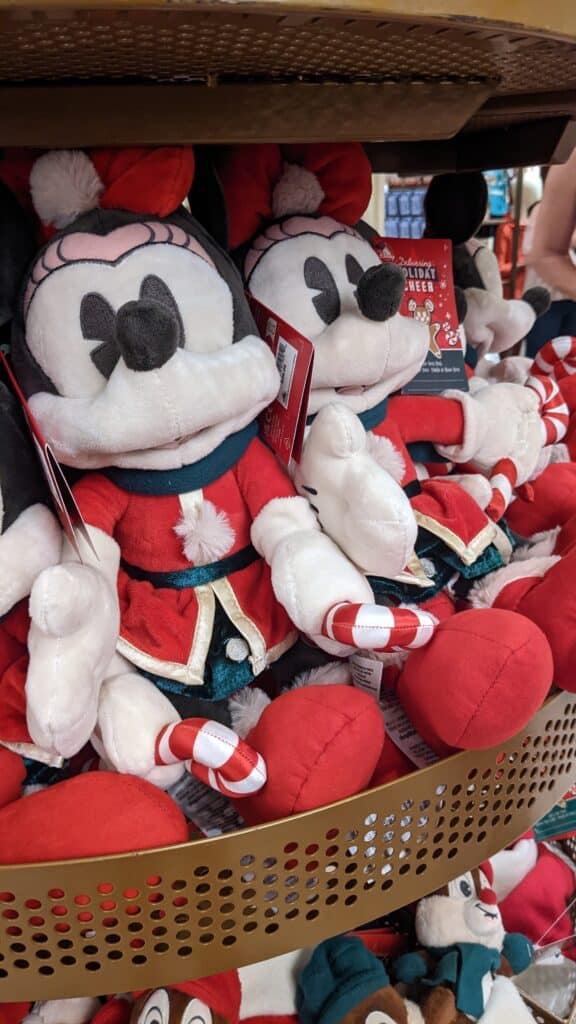 New adorable Minnie Mouse, Minnie Mouse, and Chip and Dale plushies! These plushies make amazing presents!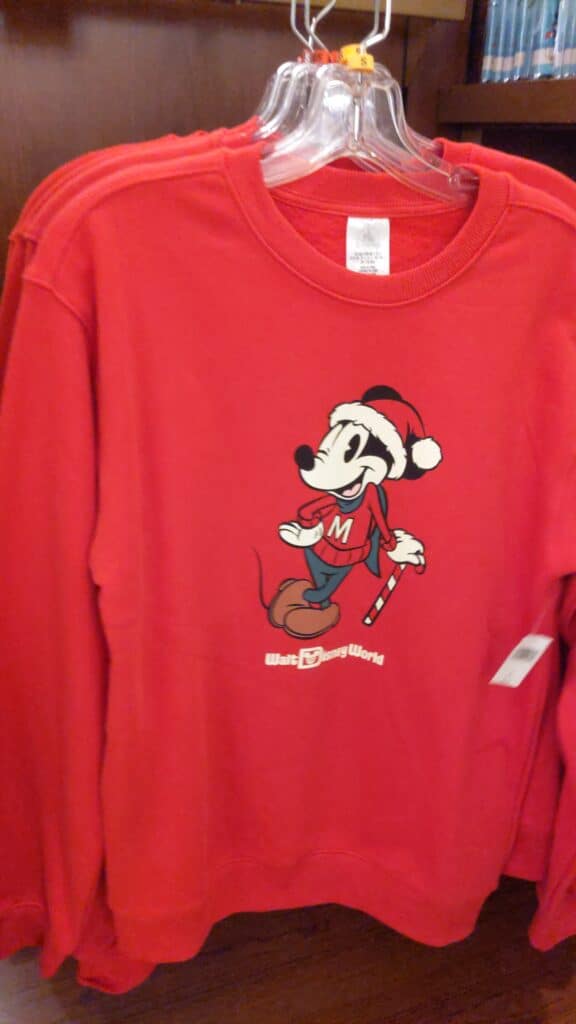 New red Mickey Mouse sweater! This new unisex Mickey Mouse sweater is nice and cozy!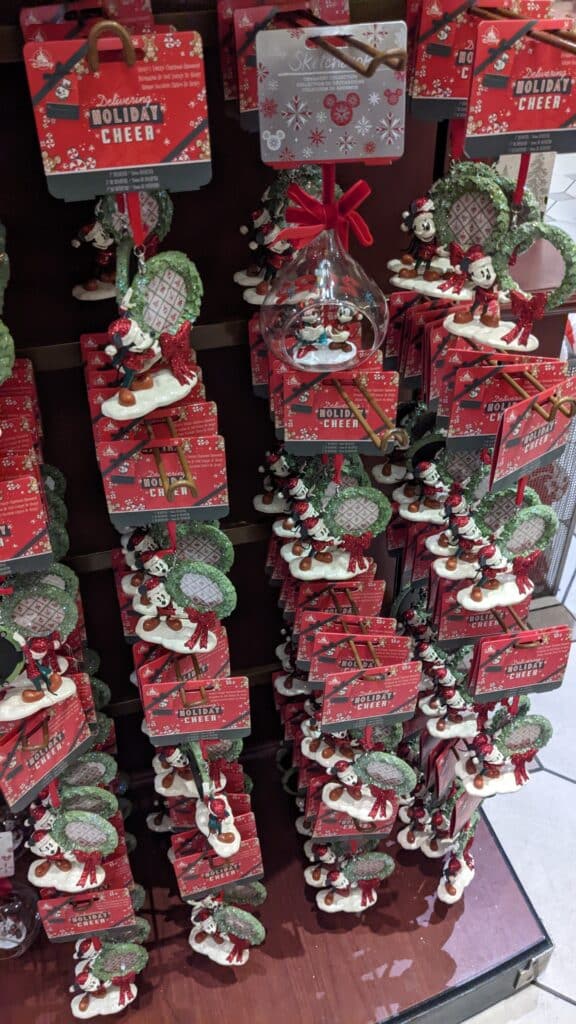 Multiple cute new ornaments to decorate your tree with!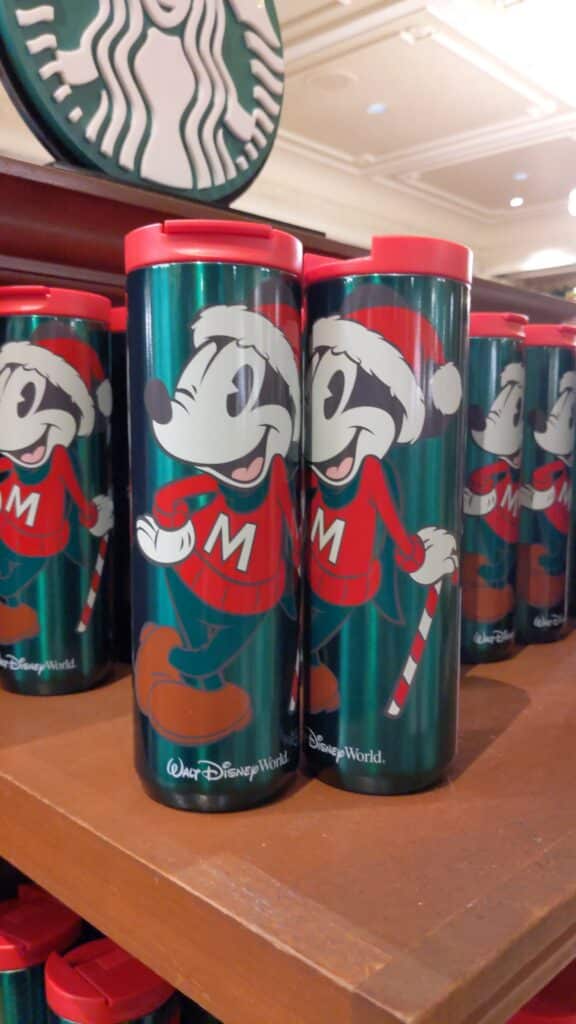 This new holiday reusable Starbucks cup matches the red Mickey Mouse sweater listed above! You can use this reusable cup for enjoying beverages throughout the Disney parks during the holidays!