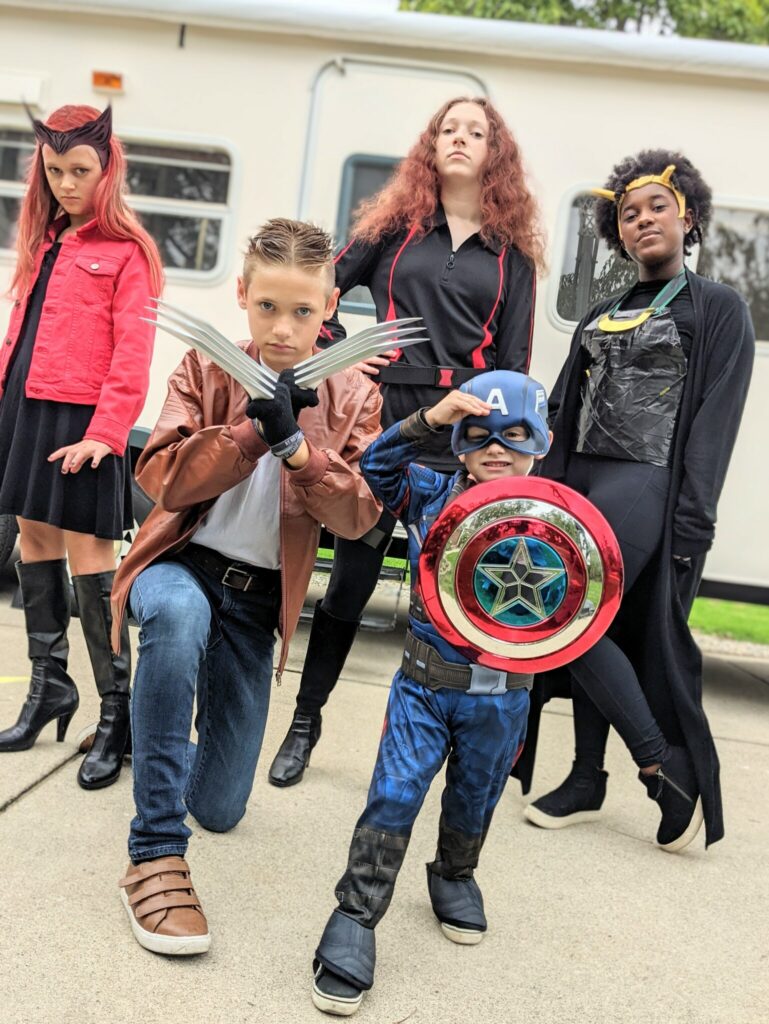 DIY Easy Marvel Costumes
Last year, my kids decided to create DIY Marvel themed costumes for Halloween. They didn't stick specifically to a particular movie, show or category. Though they briefly discussed being the Avengers, no one could agree on who they wanted to be. In the end, the broader Marvel theme gave them the ability to chose their favorite characters, even though they don't technically all go together. I'm okay with that! Their characters included Captain America, Black Widow, Sylvie from the Disney+ show, Loki, Wanda, and the Wolverine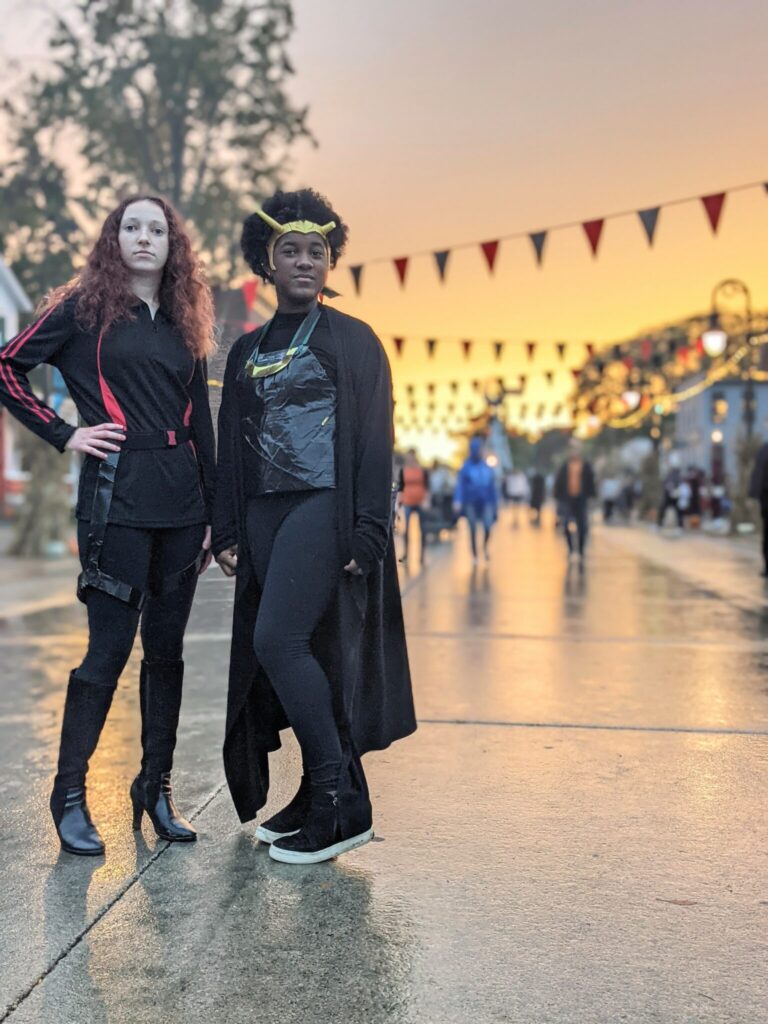 Costumes Using Regular Clothes
You may remember in the past, I have always shared my love for easy DIY Halloween costumes using regular clothes. This could be classified as "Disney Bounding," but it's slightly more costume-like. I feel much better about dropping 30 bucks on a jacket that can be warn again, versus a thin piece of fabric that will be destroyed in one night. Today I'm sharing how we created each of these looks using regular clothes found on Amazon! Between the kids and Jay (not pictured here), we created Wolverine (X-Men), Wanda (AKA the Scarlet Witch), Black Widow, and Sylvie (AKA Lady Loki) from the Disney+ show, Loki. *Asher's costume is the only exception, of course. His Captain America costumes was purchased at Costco.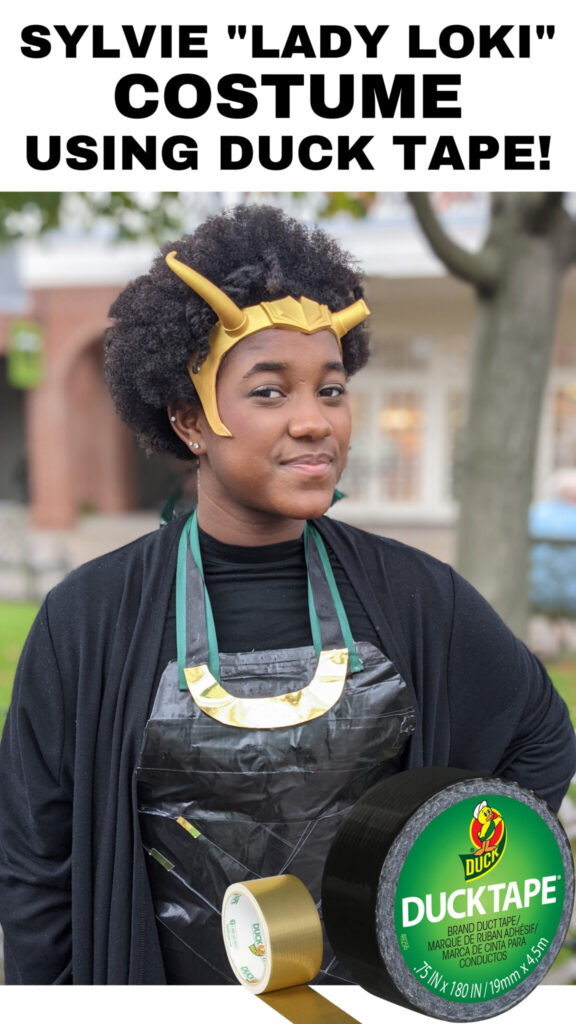 The Trick
Just like Disney Bounding, the idea is not to get every detail perfect, but to create an overall look that clearly epitomizes each character. To know someone is Wolverine, they need their hair parted and spiked on the sides, claws and dog tags. Creating the Sylvie look requires the broken horn headpiece with black, green and gold colored clothing. Black widow needed a black outfit with tall boots and a red emblem painted on a buckle. For Wanda, we combined her look from a couple different movies. The black dress and red coat are from the Age of Ultron movie, but we added in the headpiece for fun. See, super easy DIY Marvel themed costumes for Halloween!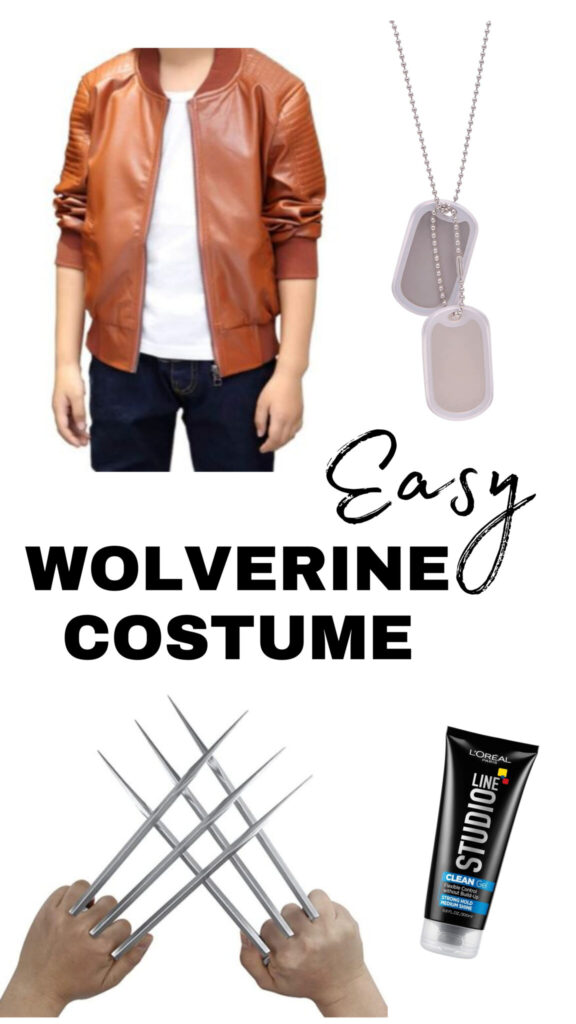 Wolverine Costume
Wolverine wears a white shirt and brown motorcycle jacket. Part hair down the middle and spike it on the sides with gel. Use claws and add fingerless black gloves if you'd like!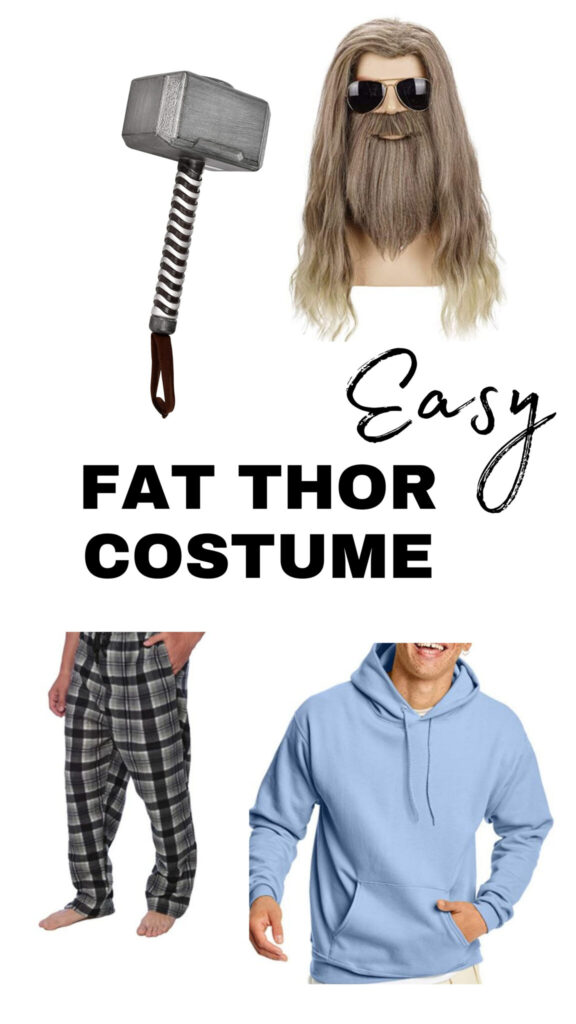 Fat Thor
Jay will be going as "Fat Thor" for a party later on in the month. He'll stuff his shirt with some extra padding. These are super basic pieces of clothing that can be warn any time!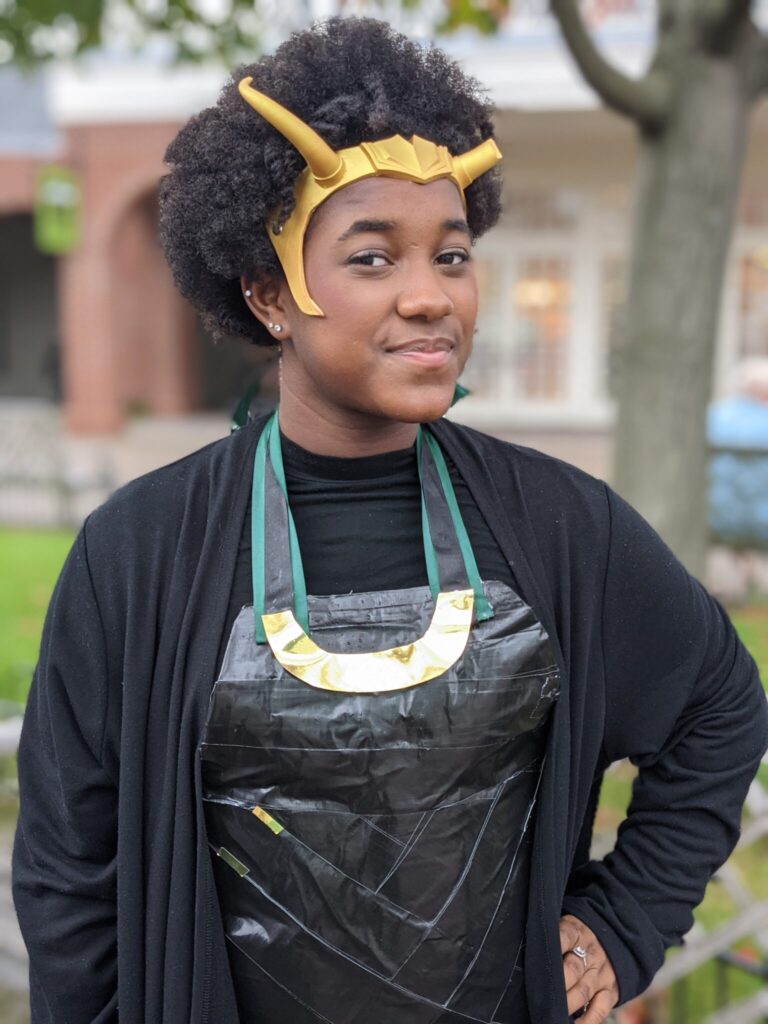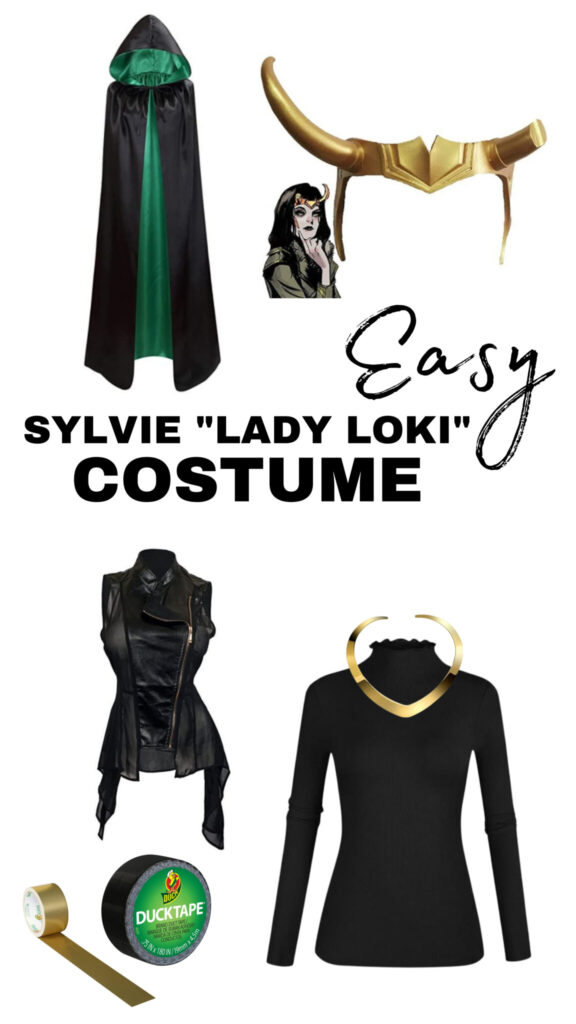 Sylvie "Lady Loki"
To create the Sylvie look, you really only need the headpiece, black clothing and a cape. Carissa made a more authentic looking bodice to wear using Duck Tape! She started with an old black tank top and covered it in Duck Tape while wearing it. She then cut it off and used ribbon to create ties. She used gold Duck Tape to create the necklace. I've linked a couple other shirt options that I think would really create a great Sylvie look without using any Duck Tape!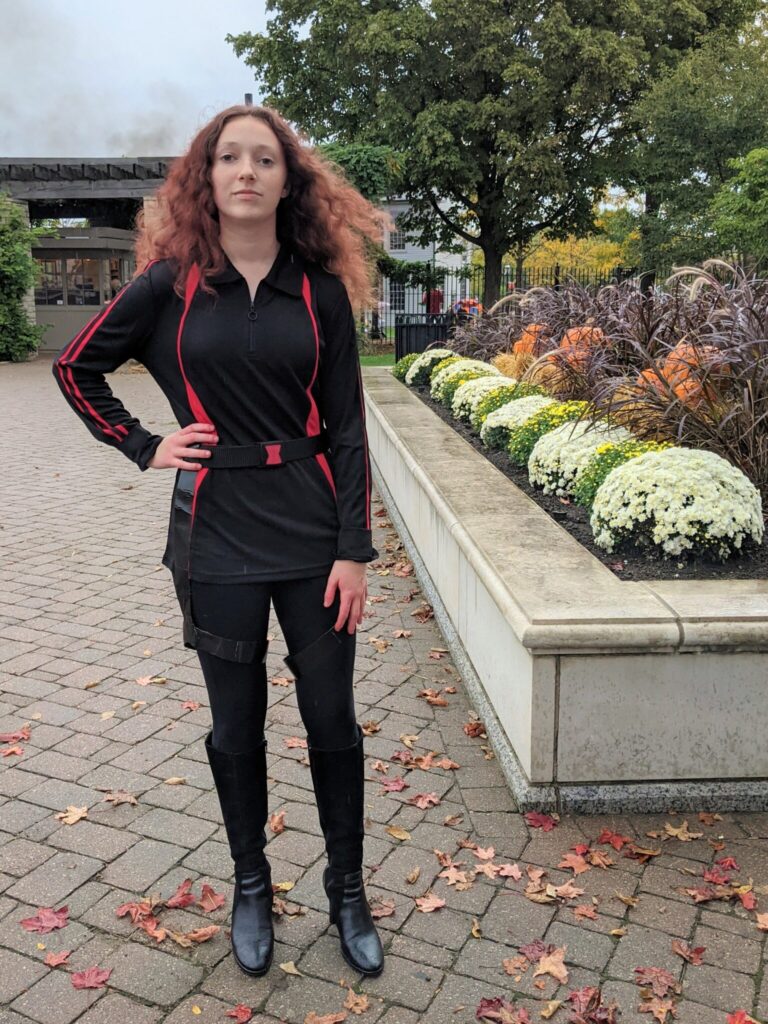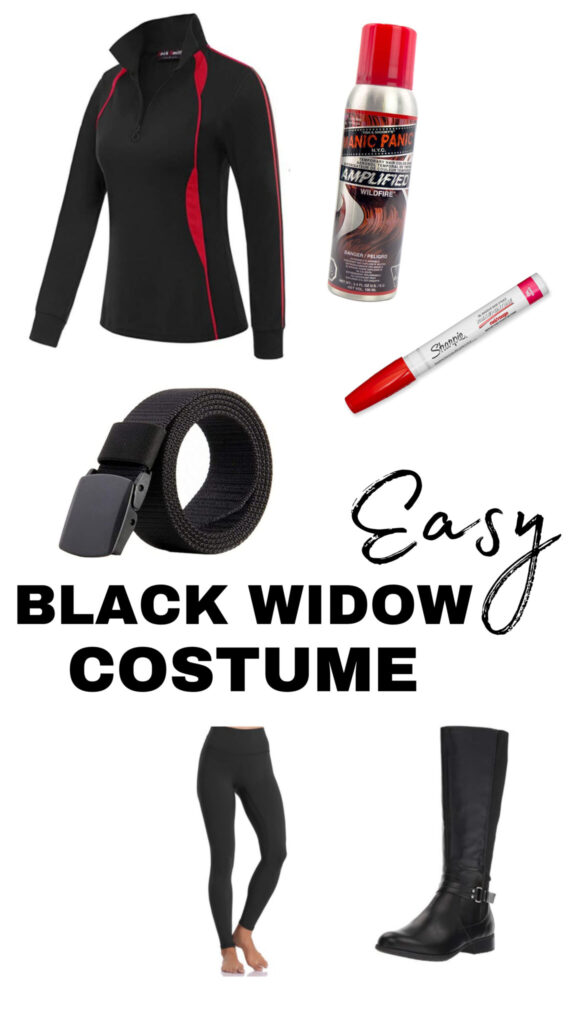 Black Widow
To create Black Widow's look, Natalie wore black pants, black boots and a shirt we found on Amazon that looks like Black Widow's style. We bought a utility belt and painted the red hourglass emblem on it. Natalie also created holsters out of Duck Tape and we sprayed her hair to make it red!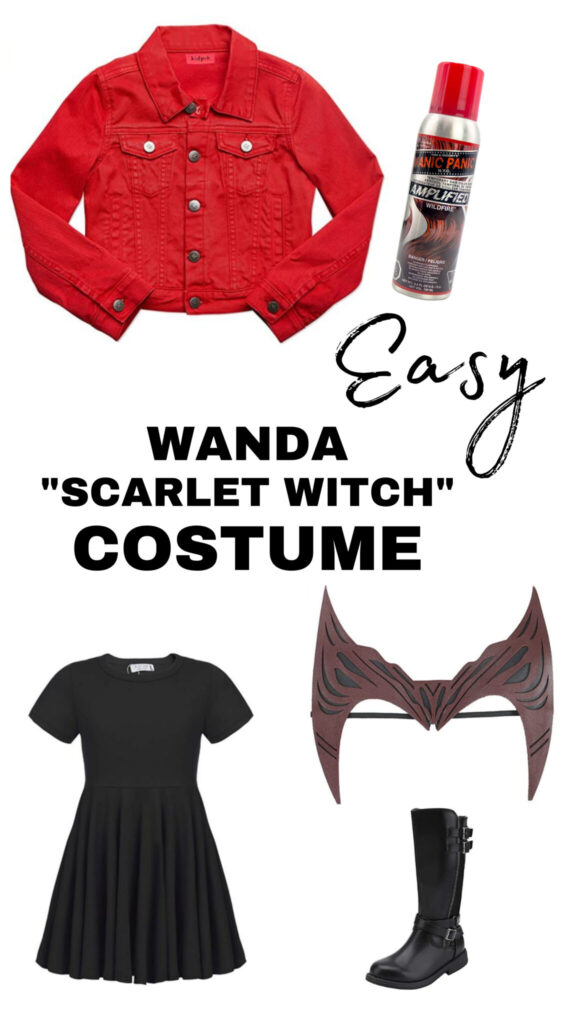 Wanda "Scarlet Witch"
To create Wanda's Age of Ultron look, we had Olivia wear a black dress she already had and we bought a red jacket to go with it. She wore tall black boots and the "Scarlet Witch" headpiece. You could also add in gloves or a long necklace. We sprayed her hair with temporary dye to make it red.
Pin-It for Later!